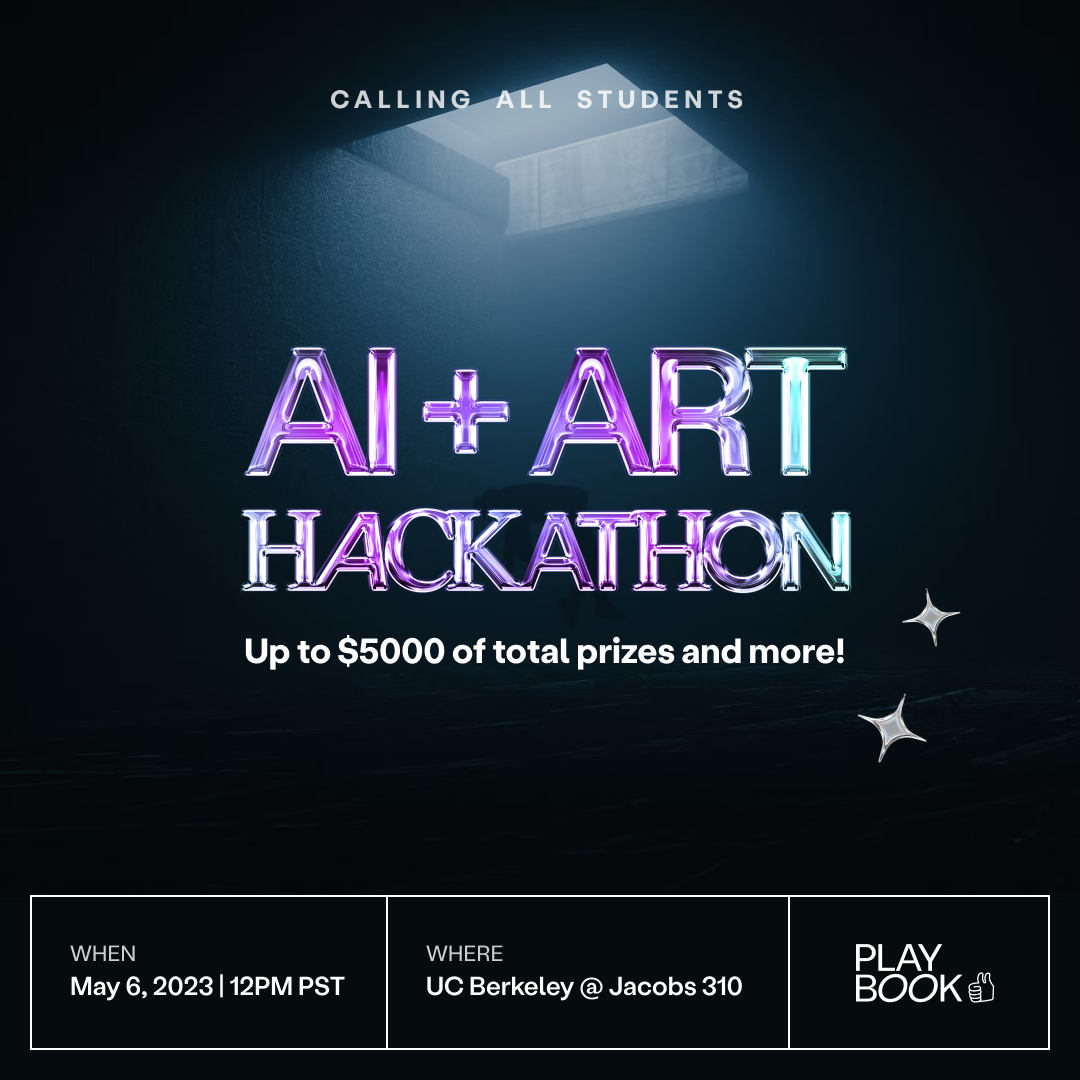 No coding required (just designing!). We're excited to host and sponsor the upcoming event on the Berkeley campus (and for remote students), a 4 Hour Design Hackathon designed to encourage creativity and innovation among students.
DATE: May 6th, 2023 12pm-4pm PST
LOCATION: Jacobs 310 on UC Berkeley Campus & Remote Worldwide (Check your school for location)
PROMPT: "Design a visual identity with AI tools"
---
What is Visual Identity?
Your visual identity comprises your logo, imagery, typography, colors, and creative design. With these, you can communicate to your customers, show who you are and what you stand for.
Imagine you're starting a company. Can you quickly communicate your brand vision using AI like your company name, logo, imagery, best colors, typography?
---
How can AI help with a visual identity?
AI is a powerful tool that can be used to augment human creativity, but it is not a replacement for it. AI can generate ideas, explore possibilities, and test concepts, but it is still up to humans to decide which ideas are the best and how to execute them. Here are some AI tools that can get you started:
ChatGPT, Bard, Namelix are tools that help generate company names based on a variety of factors, such as your industry, target audience, and desired brand image.
Midjourney and Logojoy are tools that help create custom logos based on your company name and branding guidelines.
Canva and Facet AI is design platforms that offers a variety of templates and AI tools for creating imagery, typography, and color schemes.
..and, of course, Playbook, to house all of your assets and communicate your ideas out to the world!
Here are a few tips for using AI to help you pick your company name, logo, imagery, best colors, and typography:
Start with your brand strategy. Before you start using AI tools, take some time to think about your brand strategy. What are your company's values? What do you want your brand to represent? Once you have a clear understanding of your brand, you'll be able to use AI tools more effectively.
Be specific in your search criteria. When you're using AI tools, be as specific as possible in your search criteria. This will help the tools generate results that are more relevant to your needs.
Don't be afraid to experiment. The best way to find the right visual identity for your company is to experiment. Try out different options and see what resonates with you and your target audience.
Get feedback. Once you've created a few options for your visual identity, get feedback from others. This will help you make sure that your visual identity is effective and on-brand.
---
🎤 Keynote Speakers & Host
Sherwin Wu, Member of Technical Staff at OpenAI, Linkedin Profile
"The Future of Productivity: How AI is Changing the Way We Work"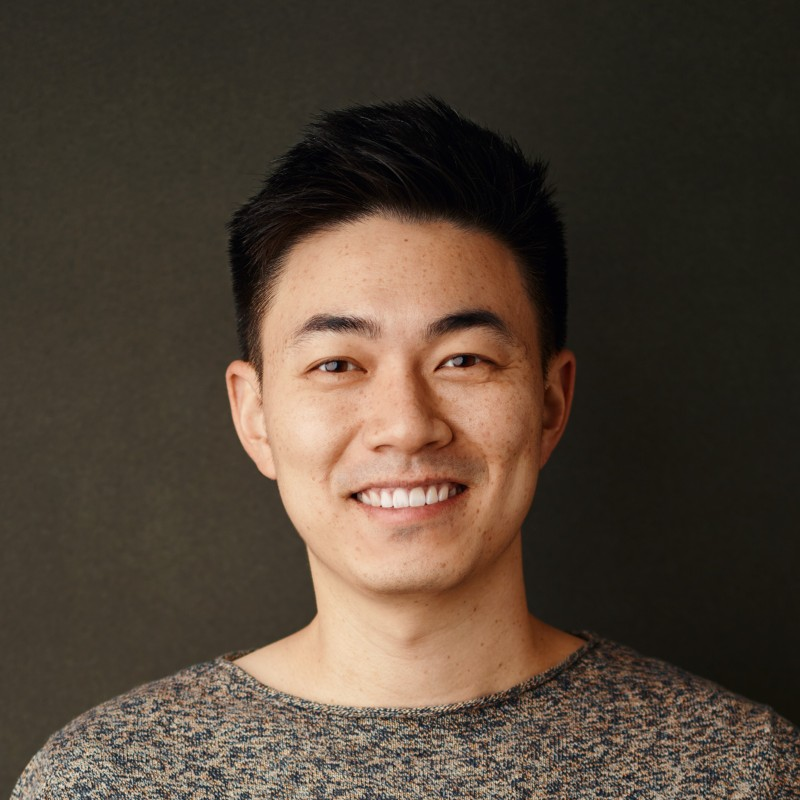 Jessica Ko & The Lads (Creative Agency), CEO of Playbook and Co-founders of The Lads
"How to Build a Consumer Brand with AI: A Step-by-Step Guide"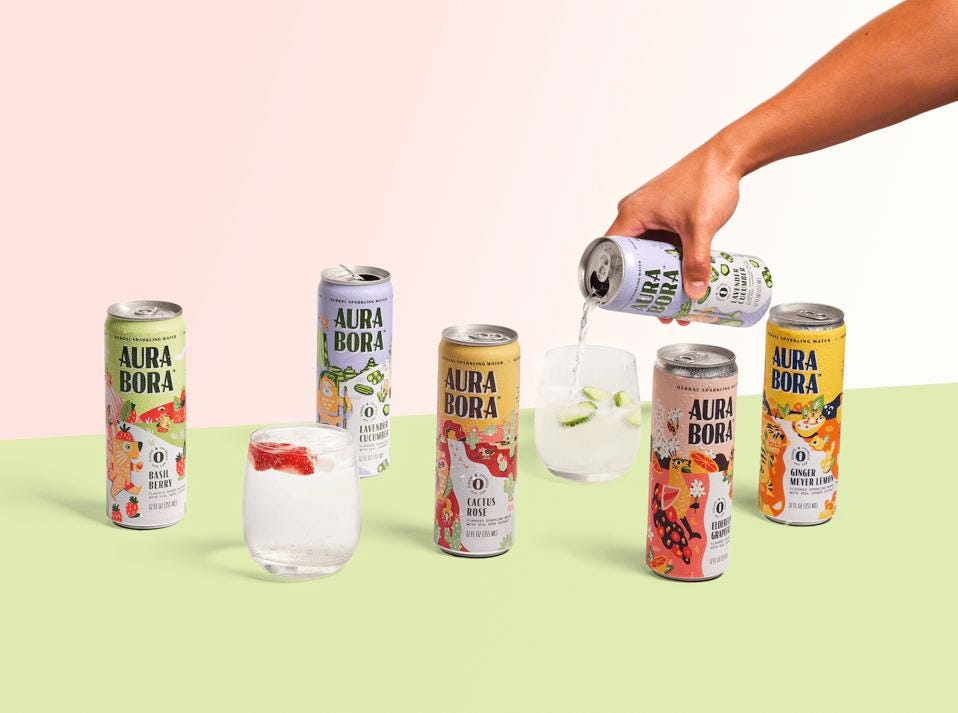 Mike Chen, VP of Engineering and your host, Playbook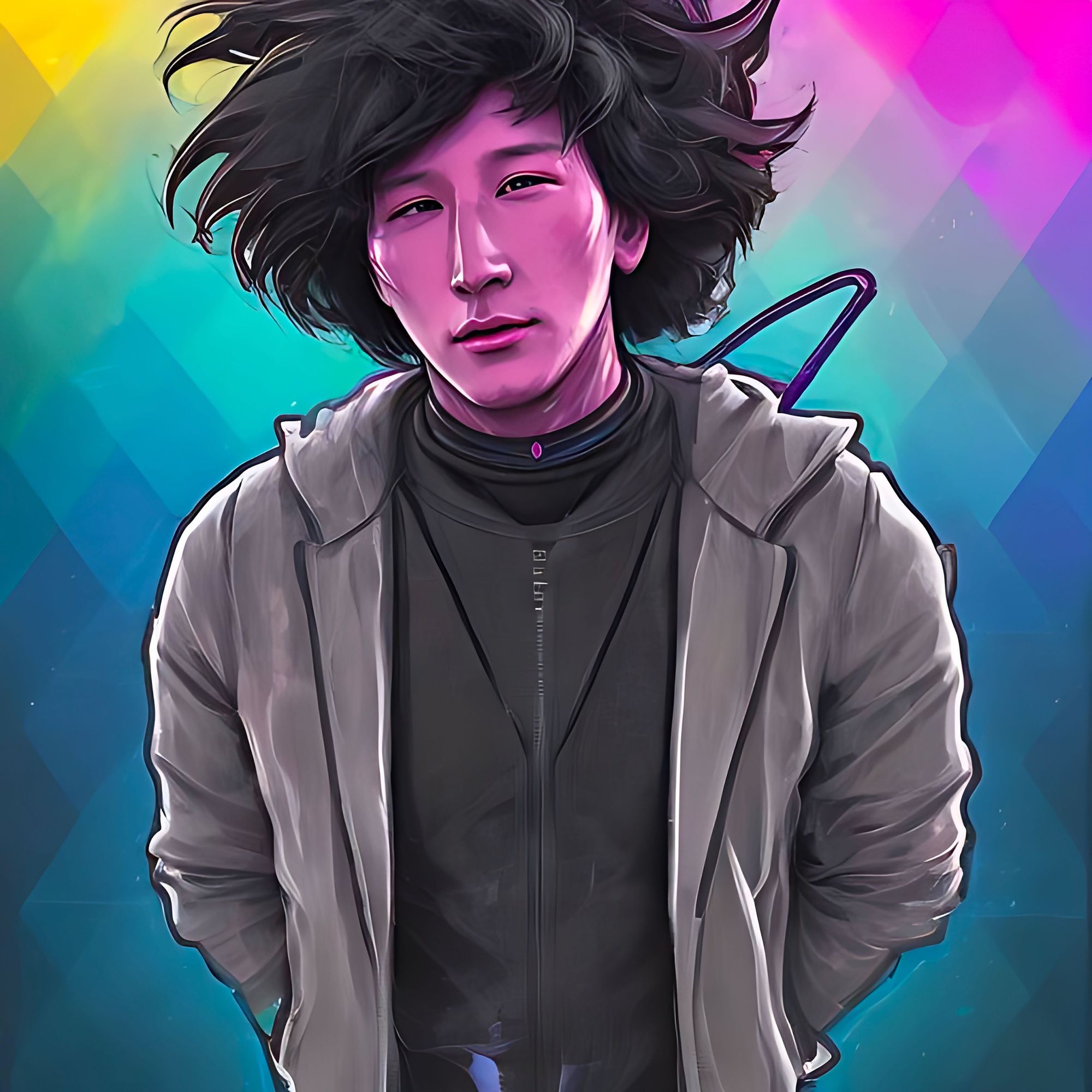 ---
🏆 Prizes
Best overall: 🏆🏆🏆 1st place $1000, 🏆🏆 2nd place $800, 🏆 3rd place $500
Best Dall-E: Free 1 year Dall-E
Best Midjourney: Free 1 year Midjourney
Social media raffle: $200 x N Apple Gift Cards
All winners will receive Playbook Pro FREE for 1 year
All contest submitters will be awarded a Certificate of Completion
All contest submitters will receive OpenAI discounts
Who's eligible to win prizes?
Anyone with EDU email address and reside in the US/Canada are eligible to win prizes
Non US/Canada school? Please email [email protected] and become a participating school.
---
🤖 AI tools provided during the event
ChatGPT4
Dall-E
Midjourney Workflow
Playbook Plugins
Who's eligible for these free tools?
Anyone with EDU email address and reside in the US/Canada are eligible to get free tools during the event.
Non US/Canada school? Please email [email protected] and become a participating school.
---
📢 Participating Schools and Student Organizations
UC Berkeley via Berkeley Innovation
Stanford University via StartX
USC via OK
Columbia via Columbia Organization of Rising Entrepreneurs (CORE)
University of Waterloo Engineering
We're excited to partner with campuses to bring our events to students in US/Canada. If you're interested in hosting this event, please email [email protected]
---
❓FAQs
What kind of commitment are you looking for student clubs or organizations?
Commitment of participating student groups (from other schools) includes:
Setting up a room for students to participate in person
Making sure video/audio quality works during the hackathon
Does it involve coding?
No. This is a Design Hackathon. The task will require art and design skills, some knowledge of digital tools, page layouts and visual hierarchy. Our keynote speakers can teach you how.
Who can participate and eligible for prizes?
This hackathon is open to students of participating student clubs and schools but everyone is welcome to attend the free workshops. Only those students with EDU email addresses will be eligible to win prizes and sponsorships for the tools.
What are the deliverables?
It'll be announced at the start of the hackathon.
How do I promote on my campus?
If my school isn't officially participating, can I still participate?
...and there's more! Raffles and SWAGs!
Tell us if you're attending
and you'll be automatically entered into raffles for the Playbook SWAGs like T-shirts, hoodies, bags etc.
See you at the event!
-Playbook Team