A multidisciplinary freelance illustrator and graphic designer, Bárbara Malagoli has found artistic success and community all over the world, from editorial to book covers, bookmarks to Tarot decks, t-shirts to beverage cans, and more. Born in Brazil but living in London, her dreamy work primarily centers women and the celestial.
---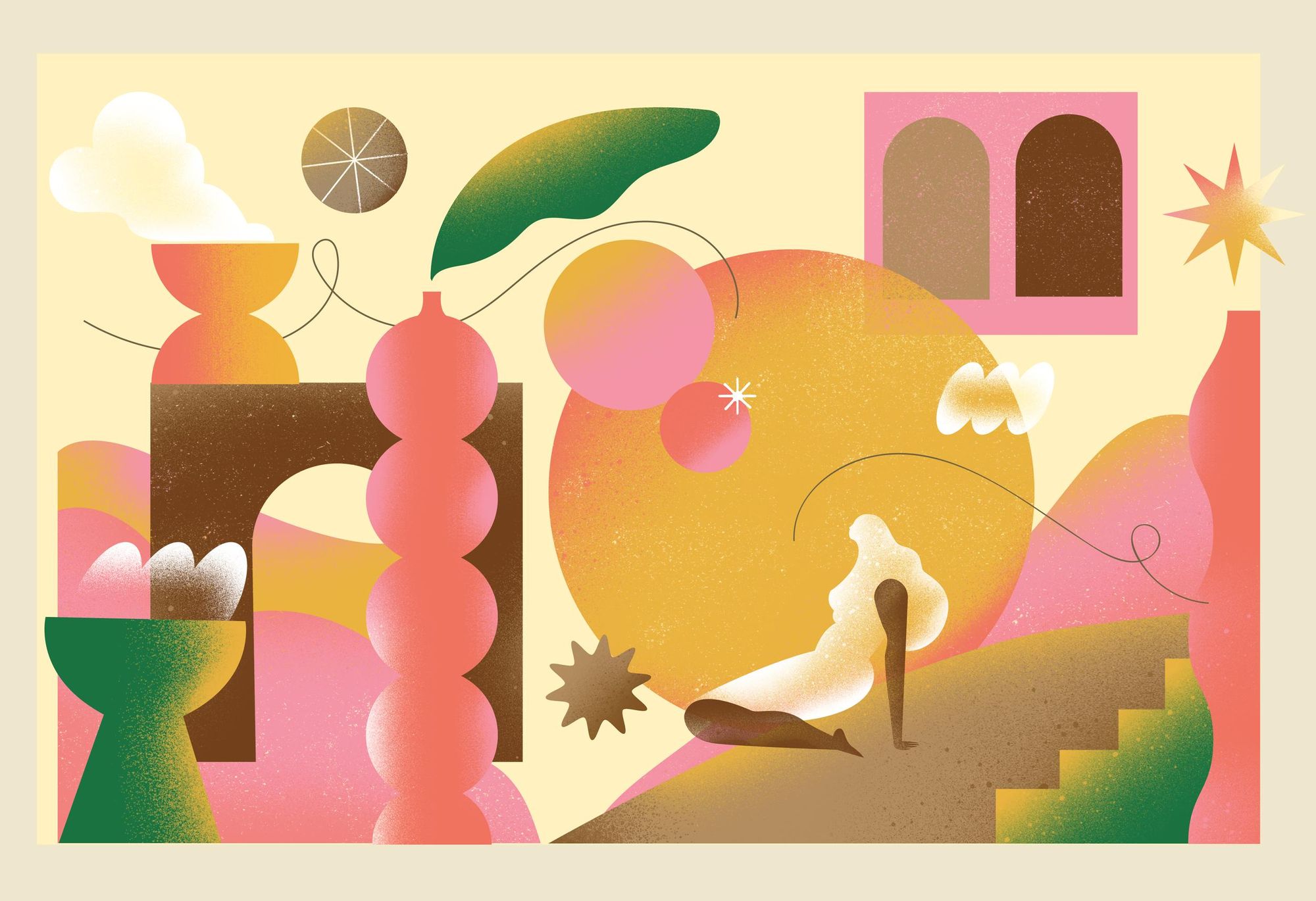 How did you get into freelancing? How did you know that was what you wanted to do?
I graduated in graphic design, so I was always freelancing like an illustrator and just doing things by myself. Even though I was working at design studios as a graphic designer, I always had my personal work or my freelance job at night, like Batman. At some point I realized I didn't like working in design. It was like breaking up a relationship—I didn't know what I was going to do, but I knew it was not that. And then I asked to get out of my work and came back home, and I got this empty feeling like, Oh my God, I don't have a job, what am I doing with my life? But I just kept doing my freelance work and it got better, I got more clients, and organically it just became what I wanted to be. And I was like, Oh cool, so you can actually do that.
So I'd say I didn't know that I wanted to be a freelancer until I became a freelancer; it was basically just living and experimenting.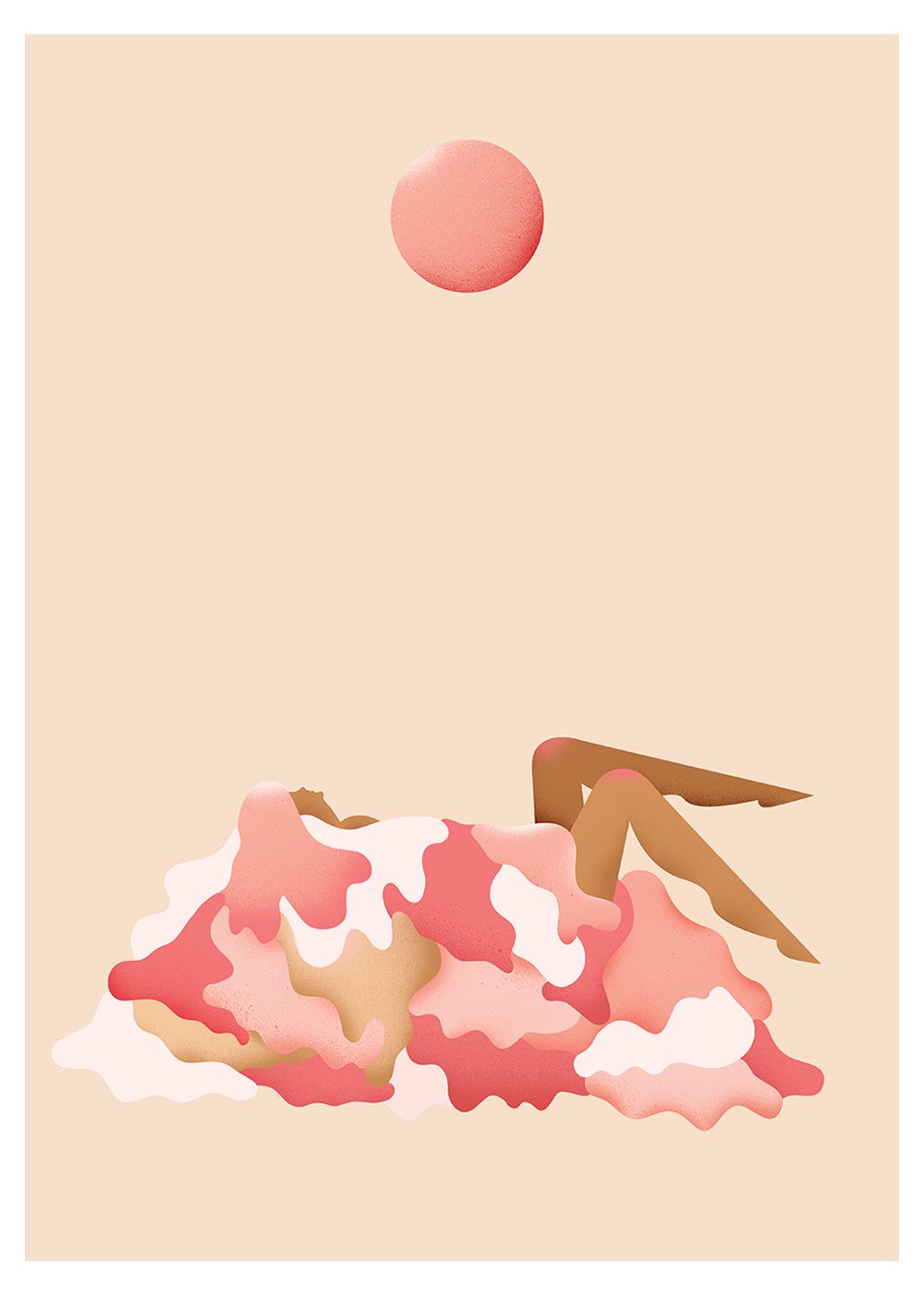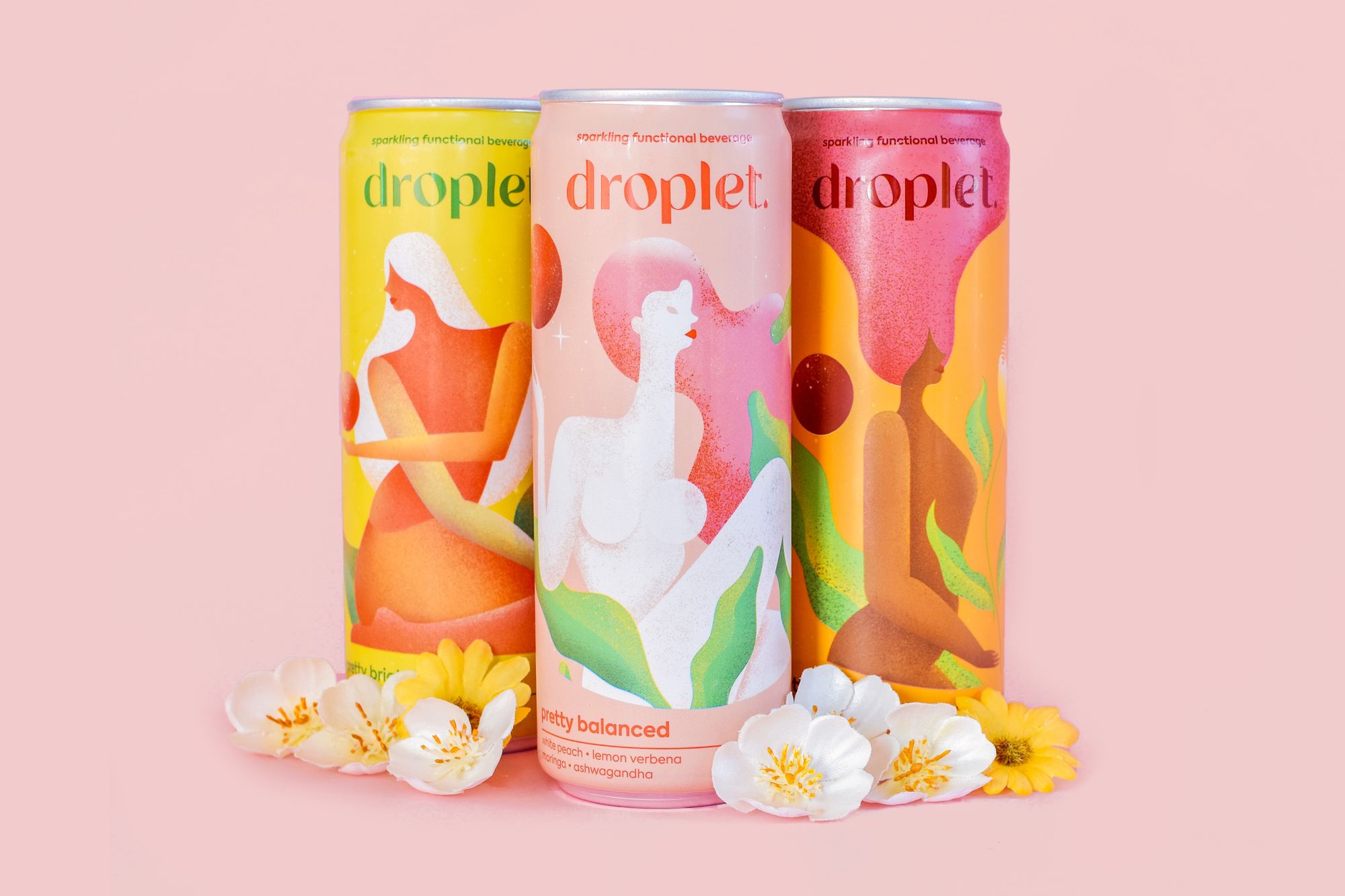 What was your first client experience like?
Yeah, it was quite big. I used to, like, draw on t-shirts and that kind of thing and post them on my Flickr, and then this teenage magazine in Brazil called Capricho, that's like Teen Vogue, just asked me, Do you want to do some drawings for our products? Like, it was so big, so out of proportion, from zero to starting with products. I had older friends working with design and illustration, so they helped me, and it was really exciting seeing all my little drawings in agendas and notebooks. It was my first commission, and after that I started doing magazines, and then I got publicity and books and other things.
Where do you get inspiration for the feminist, ethereal vibe in your work?
I think my work has been evolving with me, so as I was growing up, and seeing myself as a woman instead of a kid, these subjects were becoming more interesting and important to me. I started studying Buddhism and meditation, and the contact with nature I just missed a lot from Brazil. So I think I was just starting to incorporate things that were important to me, and I'm so glad that people want my creative vision for those topics. For example, now I'm working on a book about dreams, which is so easy for me because I have this more dreamy atmosphere in my work, and I use art as a way to escape the real world. As an artist, it pays to just keep doing things that you feel comfortable with and believe in.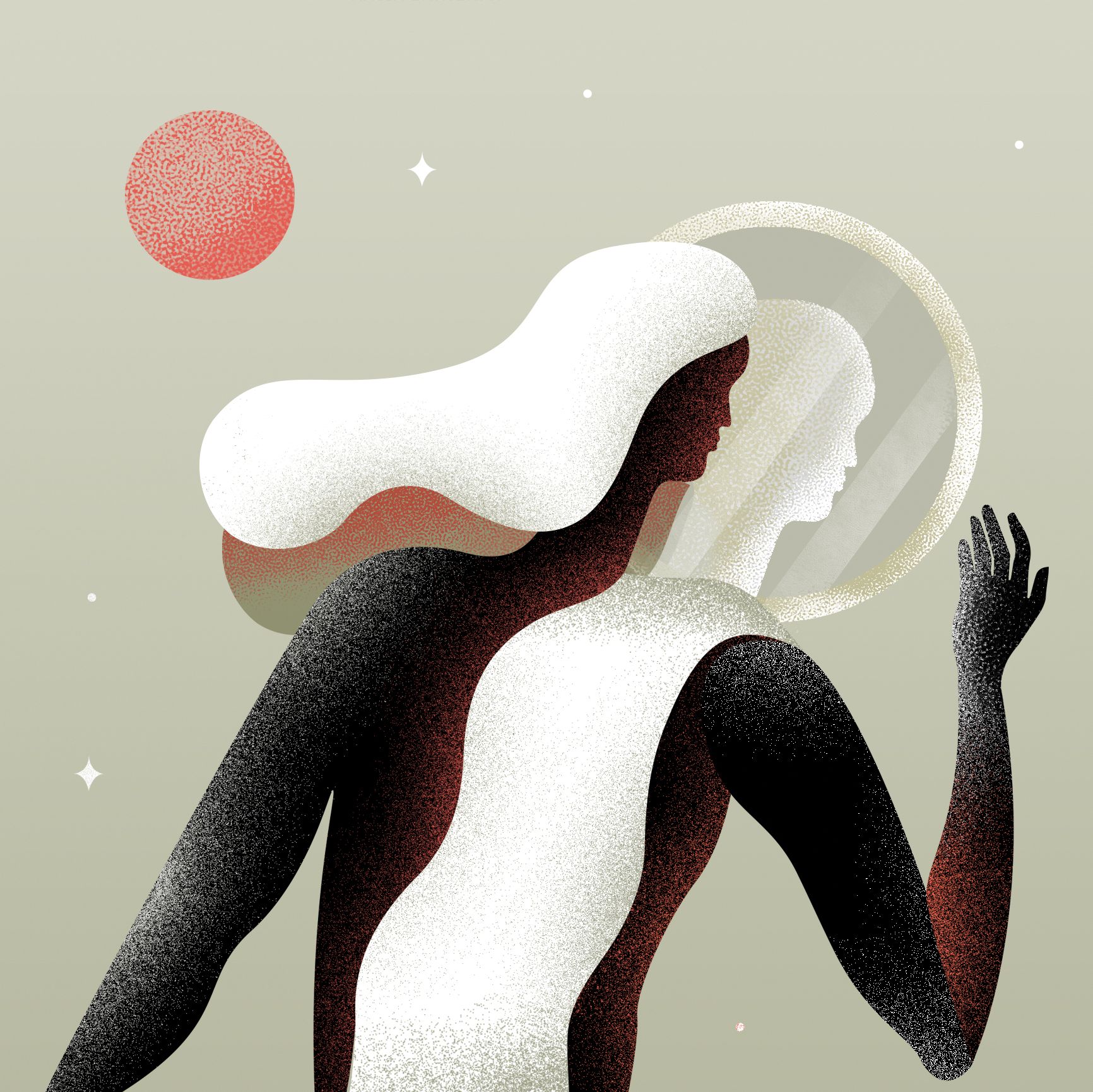 What has your experience been living in London?
In 2018 I was invited by ELCAF—the East London Comics & Arts Festival—for a workshop with loads of illustrators that I admired from Brazil. My sister had been living in London for about nine years, so I figured I'd go there, shop, and just crash at her place for two months. And then, at some point, two months became three, four, five, and I decided I wanted to move here. I was just really curious about this new world that opened to me, this new reality. I wanted to explore.
Your art was featured on a billboard in London for Samsung's International Women's Day campaign — how did it feel to have your work displayed so prominently and publicly?
Oh, it was really emotional. At first, I totally forgot that it was happening because I had about a week for the commission, so when I sent the art, I was thinking, Cool, great, it's done, I'm really proud of myself. And then the producers told me about the billboard and I thought it was just gonna be there briefly for, you know, taking some photos for my portfolio, but when I arrived I felt so emotional. Like, I'm not from here, so it's really symbolic to see myself in London with such a big platform, and for International Women's Day, which is so important for me. It was just such a perfect commission, and the kind that your parents are proud of you, as well. I'm still really happy about that. It was really touching, like, Oh my God, I belong here, they love me.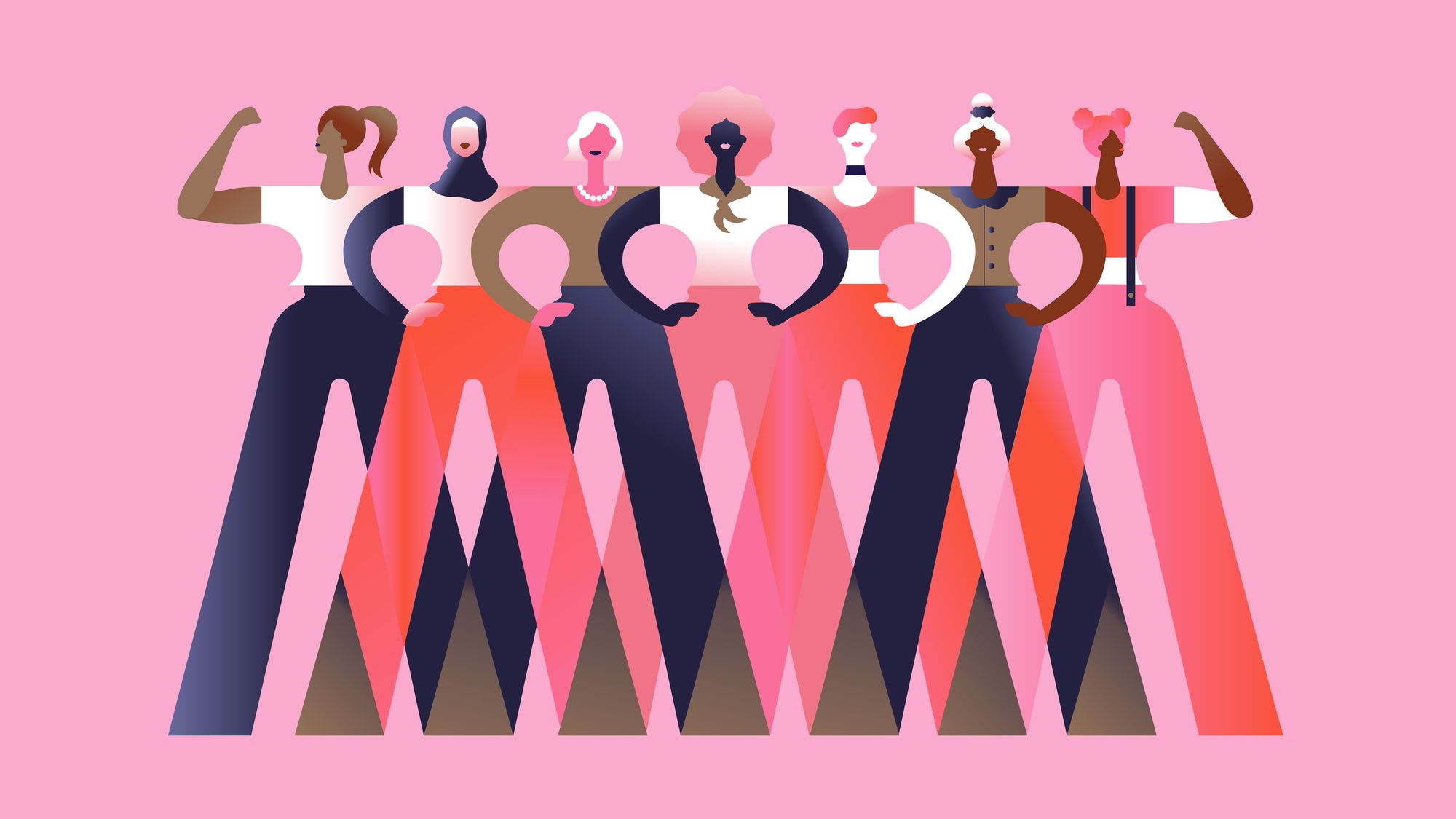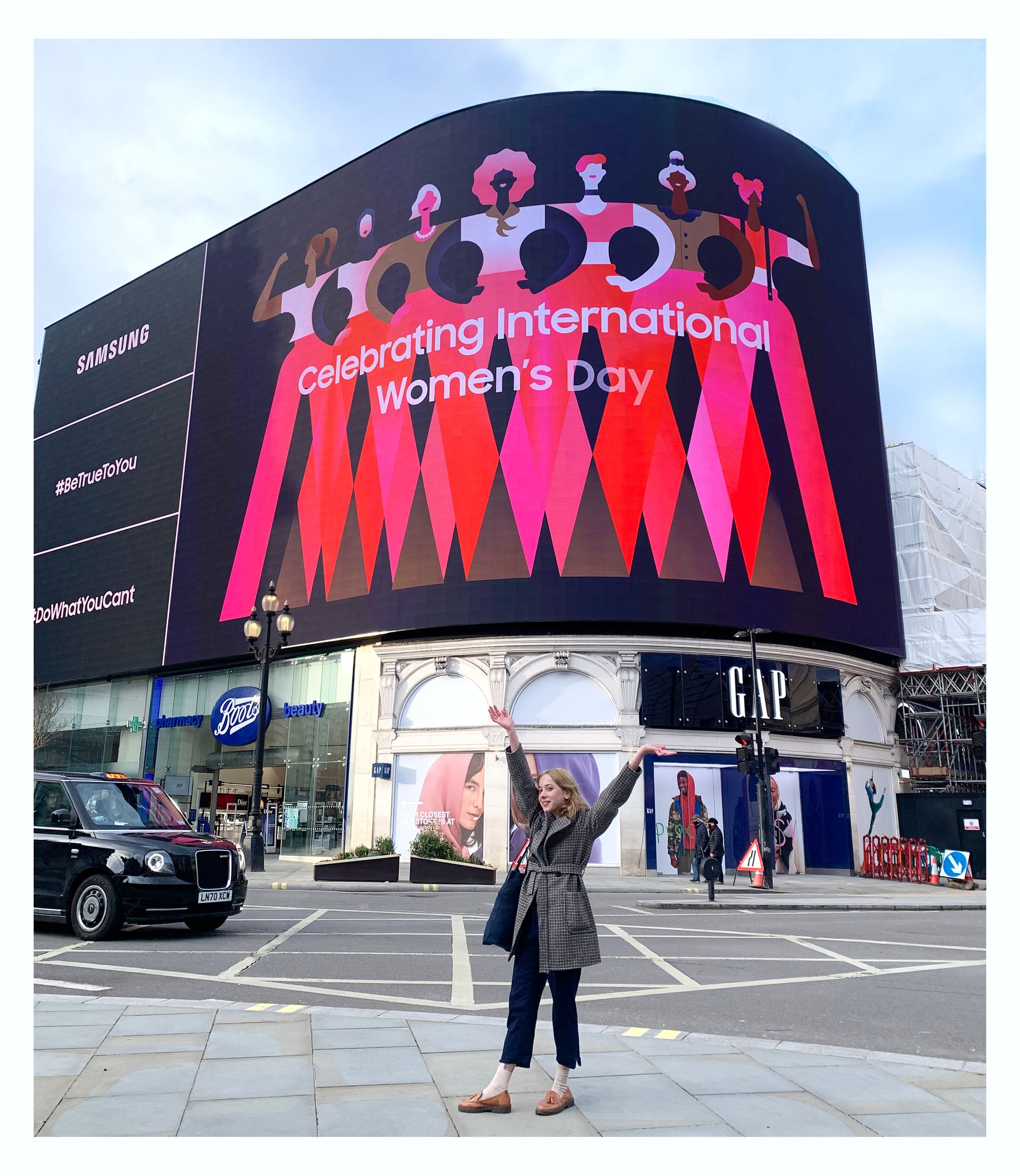 What was the experience like of having a solo show in your home country?
My solo show in Brazil, called Altar, it was really emotional because it was in a gallery at the place that I used to work. When they first invited me, I felt so overwhelmed, but I knew I wanted to do something with my mom, who's a fashion designer, so it was a whole experience of getting back to my roots. It was not just about the art, it was about the experience, the moment, having people together, having an artistic excuse to celebrate ourselves.
To be honest, sometimes when we work with creativity every day, you lose touch with why you started it and if you really like to do it, and you start distancing yourself from what you're creating because it gets really automatic, just files in folders. It's easy sometimes to get depressed when you don't see any meaning in what you're doing. So this kind of event is a good reminder that it's about community and growing together and seeing each other's artwork.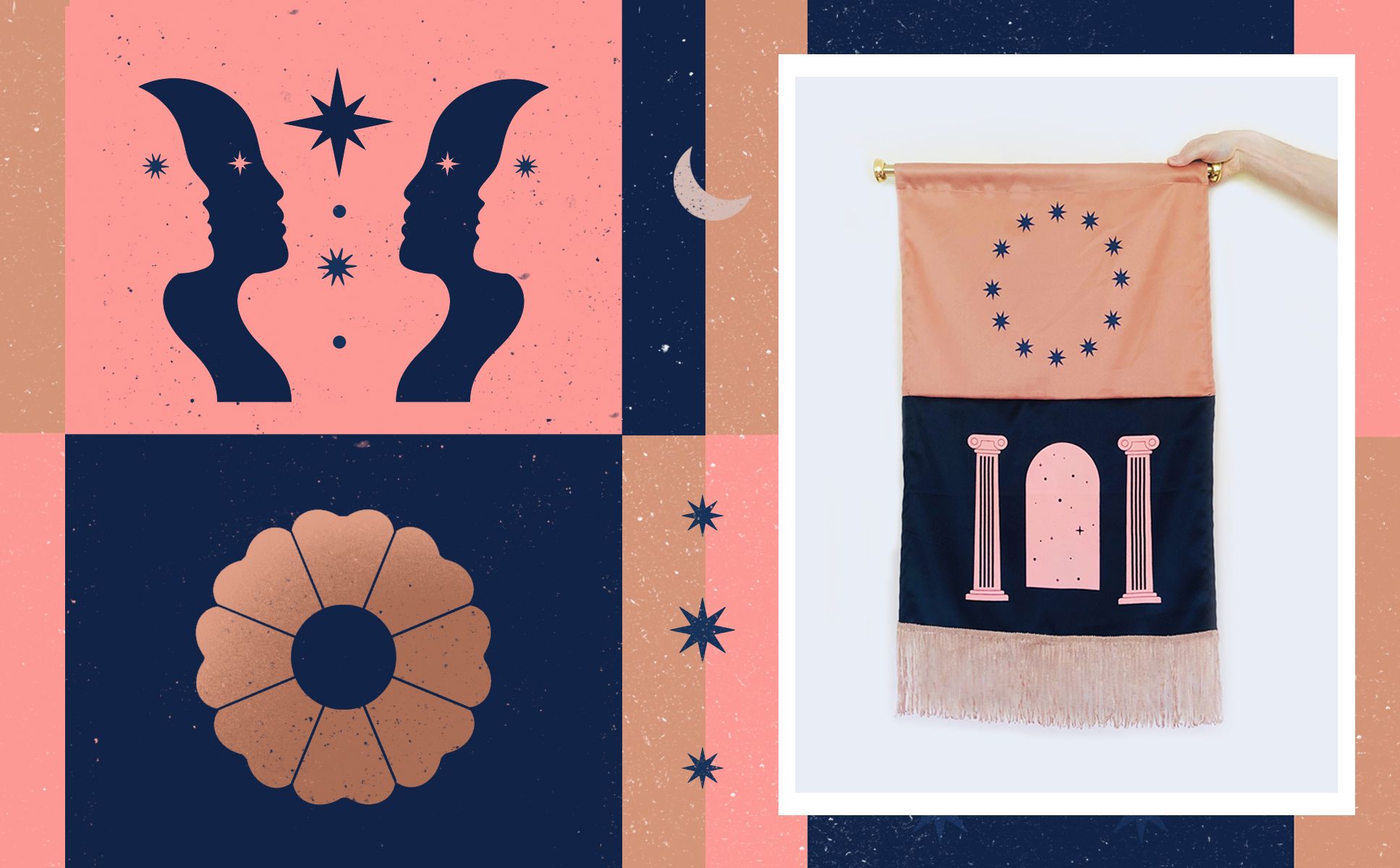 Do you feel that same sense of community when you're doing client work for good causes, like what you've done for Palestine Children's Relief Fund, Projeto "Lute Todos os Dias," or the Communitea Fund/London Chinese Community Centre?
I might put a bit more love into projects like those, even though they're really open to doing whatever you want. I think it reminds me that my hand is a tool, and I can help people somehow even though I'm never going to have loads of money as an artist. So, if my drawings can help someone else somehow, then it's not just about clients or publicity. I think it is really important to combine some personal work, some charity work, and some client work. In a perfect world, it would be nice for everyone to put energy into each of these areas.
I really loved the Communitea Fund project for the Chinese Community Centre because it's a subject that I'm not really close to, so the fact that they invited me to help made me feel useful. Like, I can help people that are not part of my immediate circle, which was really nice.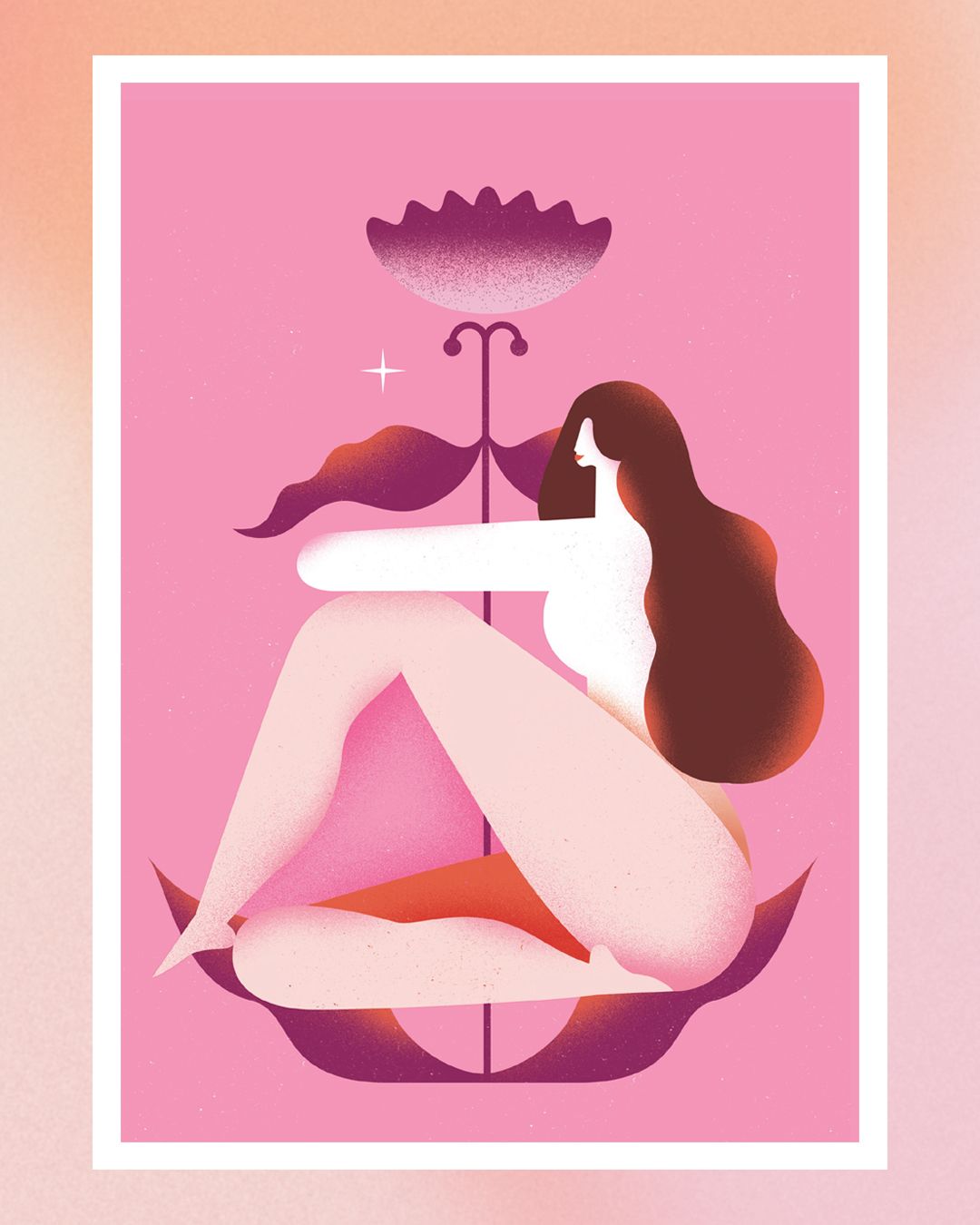 What do you think you'd be doing professionally if you weren't an artist?
Realistically, I was going to study fashion, and thank god I didn't, because the fashion industry can be harsh and I'm just a sensitive baby, so I wouldn't have been able to handle that. But if we're getting really dreamy, I would love to be a film director. There's such good art direction in my dreams, sometimes I think, I could totally make that thing I saw in my dream.
My non-creative dream would be to have a place, like a restaurant, and it would have loads of books that I collected from all places in the world, so I'd have to be traveling to buy books. And in the restaurant, I'll just serve wine, bread, and cheese, so I don't have to cook. So I'd just have to be drawing, and reading some nice books, and people can come over for bread and cheese.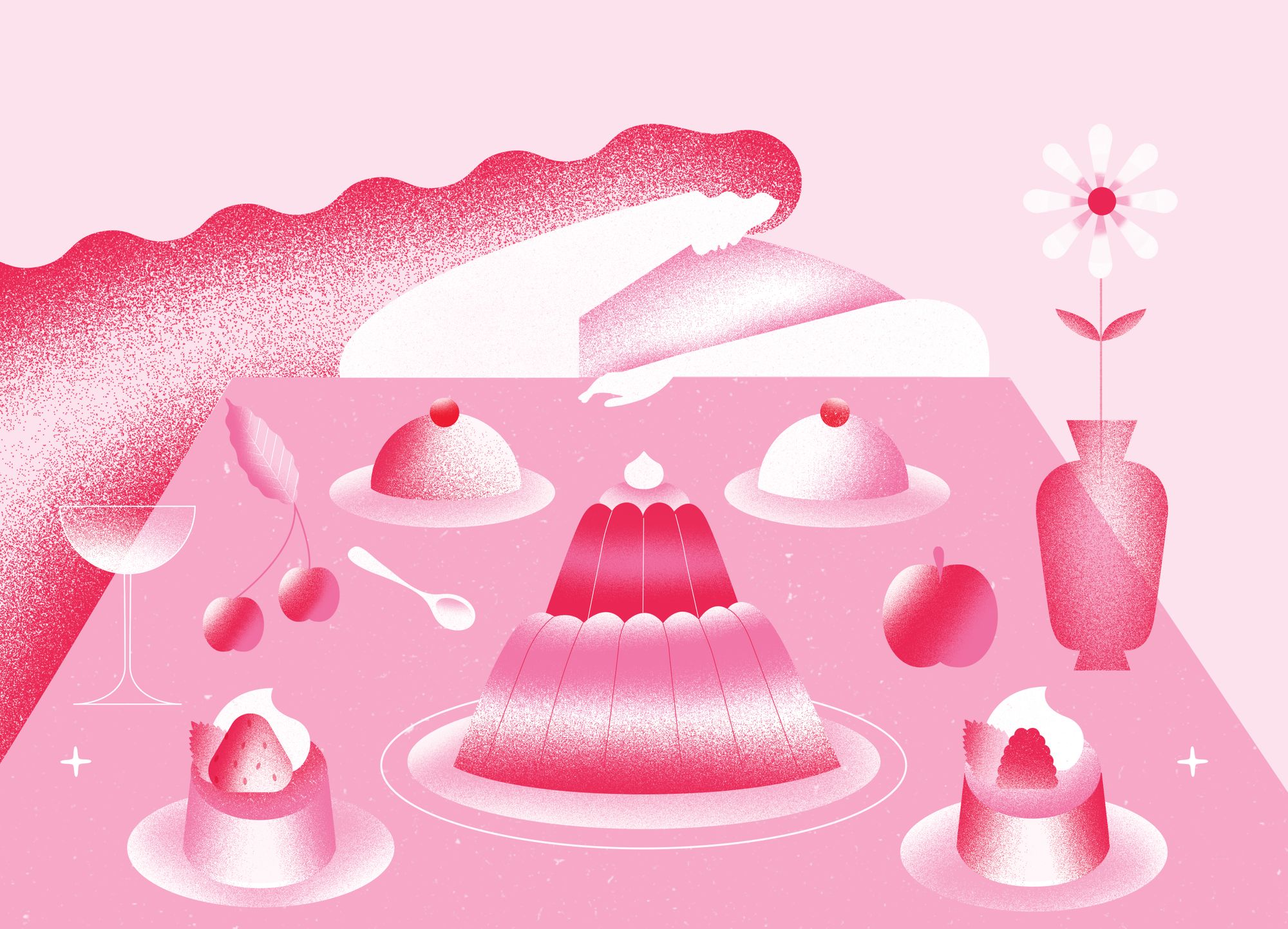 What do you do to overcome art block?
I really like to play video games, and I love reading and going to parks and book shops. It all helps to recharge from my creativity and get more inspiration for the next thing or just for myself.
I recently started writing in a journal, which has really helped me, and I love meeting with other artistic friends just to share. As artists, I think we're so used to getting trapped in our own ego, and then someone says, like, Oh you should study animation, it would be really good for your work, and you're like, Oh, I didn't think about that. That's why I think it's so important to have and build a community, just to get in touch with people, because otherwise you just get trapped in your own world.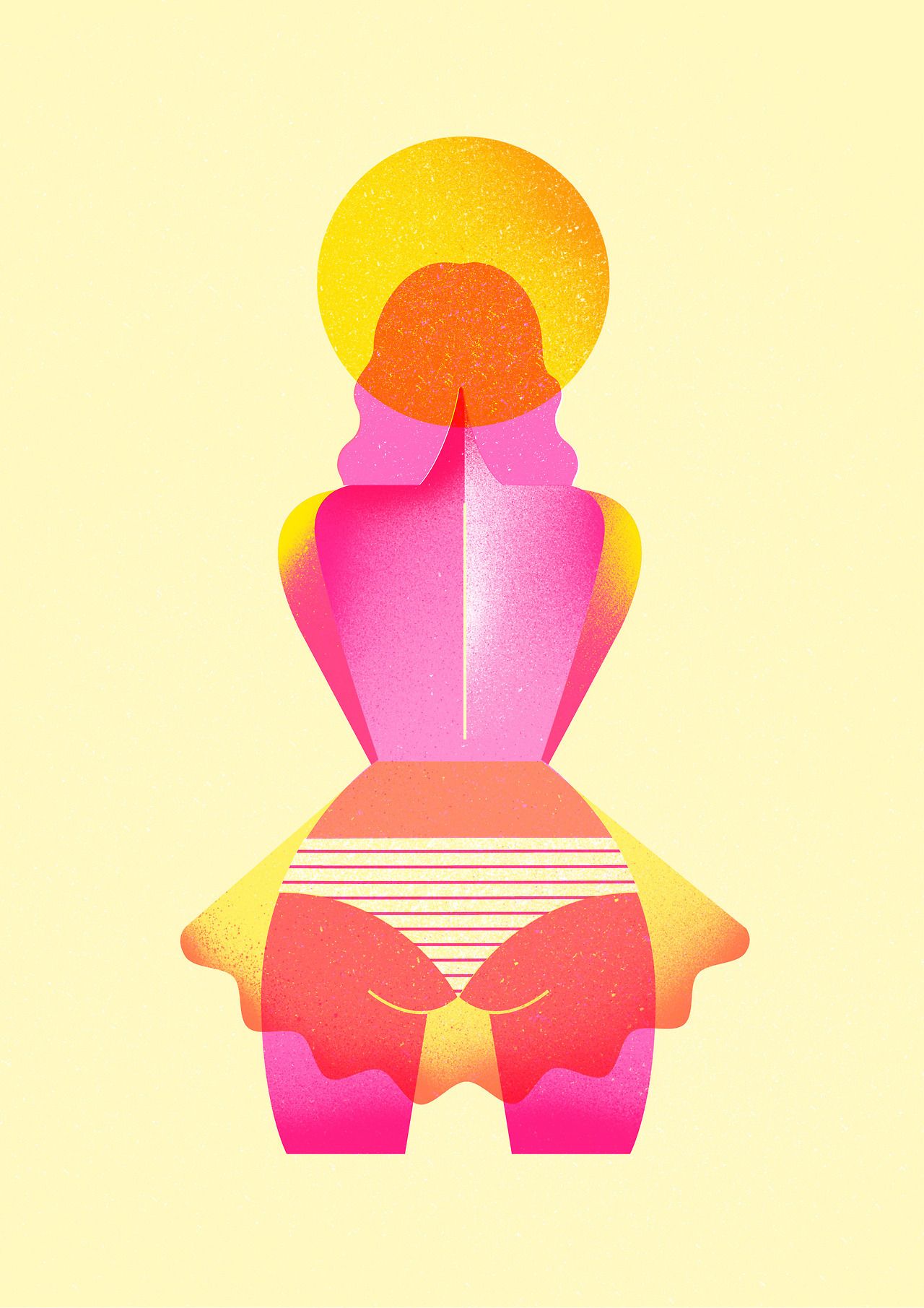 Do you have any advice for other freelancers?
This advice is for everyone, including myself: try not to compare yourself too much, it's the most toxic thing as a freelance artist because we don't have the direct feedback of working for one person. Look inside you, because even though someone is doing something different doesn't mean that's the thing you should be doing or would even want to do. [Freelancing] is always asking yourself, "What makes me happy?"
And then second, find people around you that add something to your life, that you trust, and that are going to make you excited to do your thing.
Third, don't be afraid to rest. When we're trying to succeed, we think that we have to do everything every day, but all we have to do, really, is exist and do awesome things, and no one is capable of doing awesome things all the time. You don't want all your memories being in front of your computer; you need a successful life in your personal life, too. In the end, our life experience doesn't come down to how many followers we have or the clients that we achieve. So just try to live life.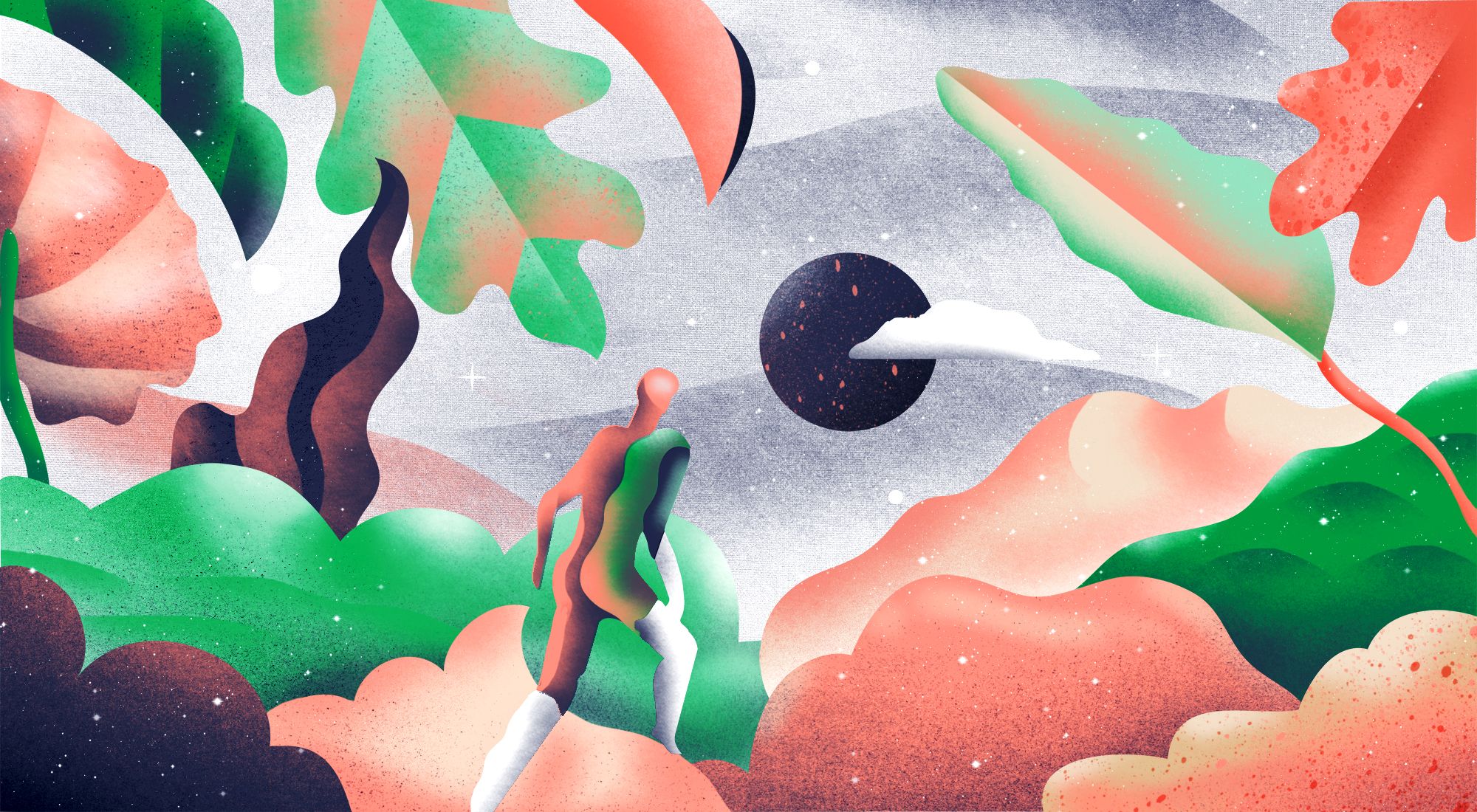 ---
You can find more of Bárbara's work on Instagram, Behance, Tumblr, and her website.