Lucas Wakamatsu is a Brazilian illustrator & graphic designer based in São Paulo. We love his mix of modernism, color and graphic shapes and characters.
Tell us about your journey as a designer.
I was born in a small city near São Paulo. I moved to another city to study graphic design, and freelanced a bit. Over time, my work got some visibility on Behance and Instagram. After I graduated, I came back to São Paulo and worked in a small animation production company. It wasn't until two years ago, I started freelancing full time.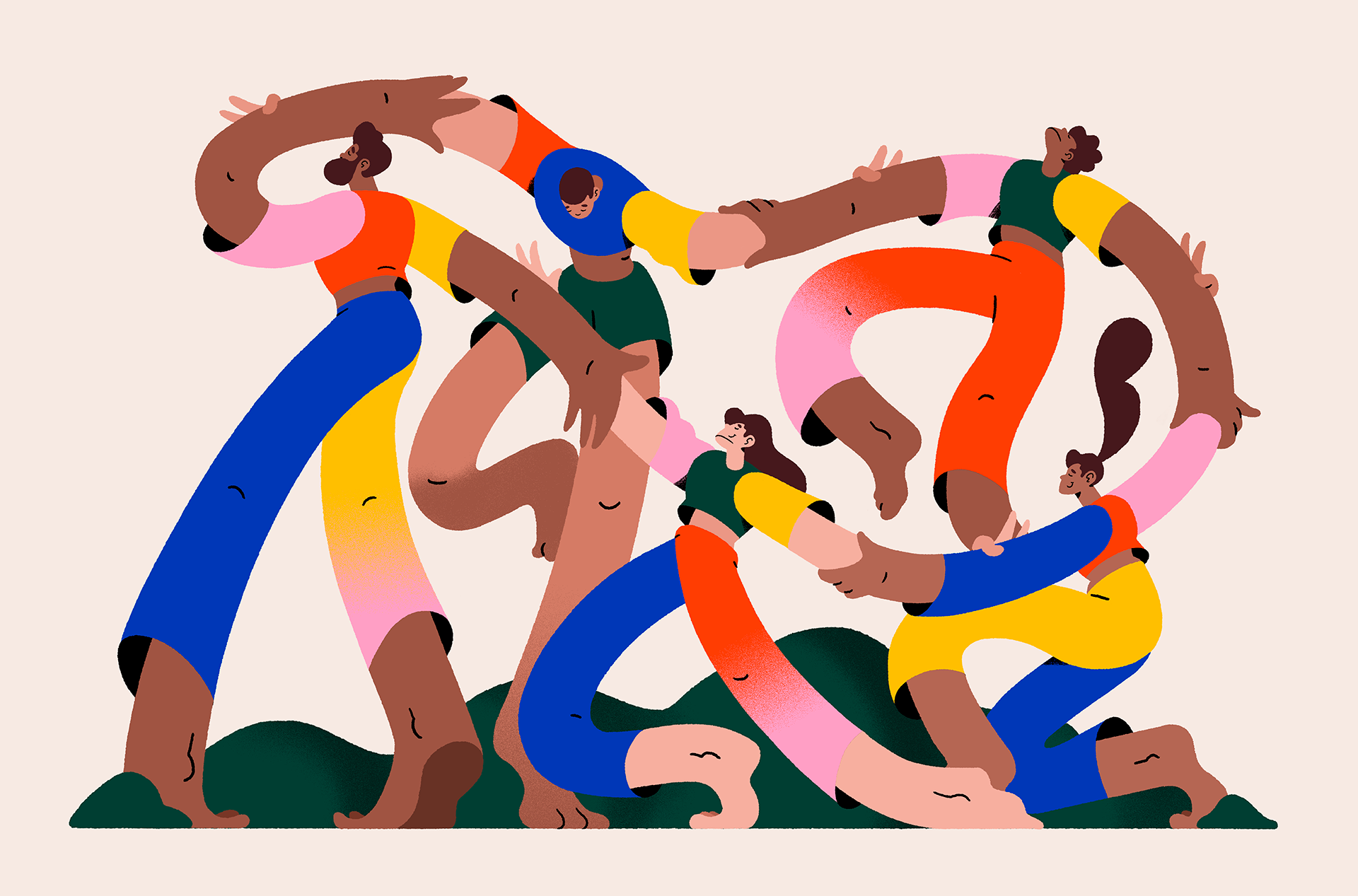 How did you develop your distinctive style?
I developed my style over many years. I was mostly inspired by a lot of other illustrators and other artists that I love. I also don't see my style as permanent. It's constantly evolving. For example, the work from last year looks different than what I produce now.
What does your creative process look like?
When I work with clients, I start by asking them as much as I can to understand what they're looking for. When I need inspirations and ideas, I walk around the city and try to see different things. Unfortunately I haven't done much of that since COVID. And then I sit down and do sketches. When I feel like I land on good ideas, I start designing in Photoshop.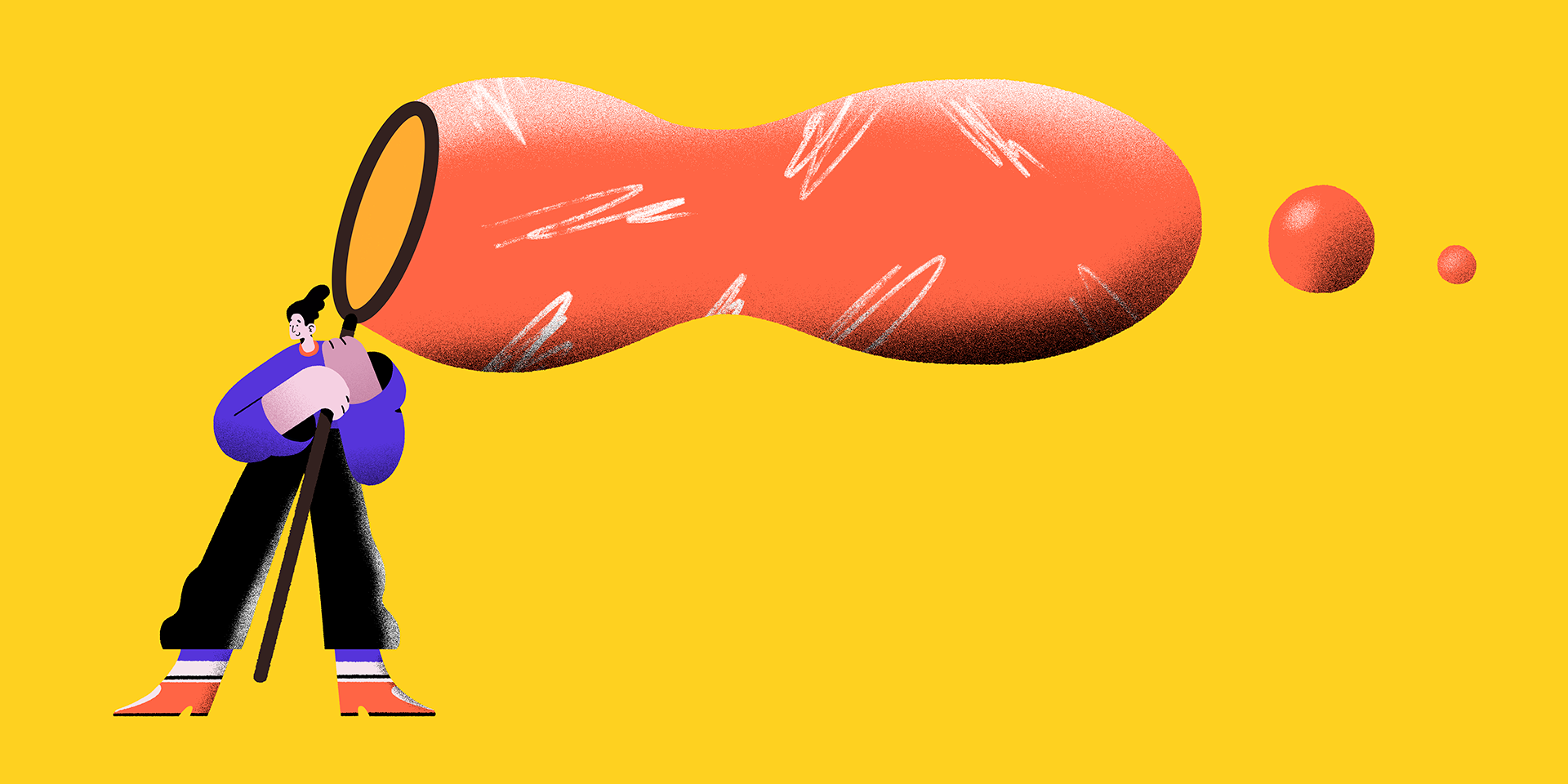 Your work has such vibrant colors! How do you choose colors for each piece?
I first imagine how I want the audience to feel when they see my work on the other side. If I want my audience to feel like it's a sunny Saturday in Summer, I use bright colors. And then I picture how their face would look when they're looking at my work and use that same expression on the face I draw. I think about, what is that feeling and emotion that I want to pass to our audience through this.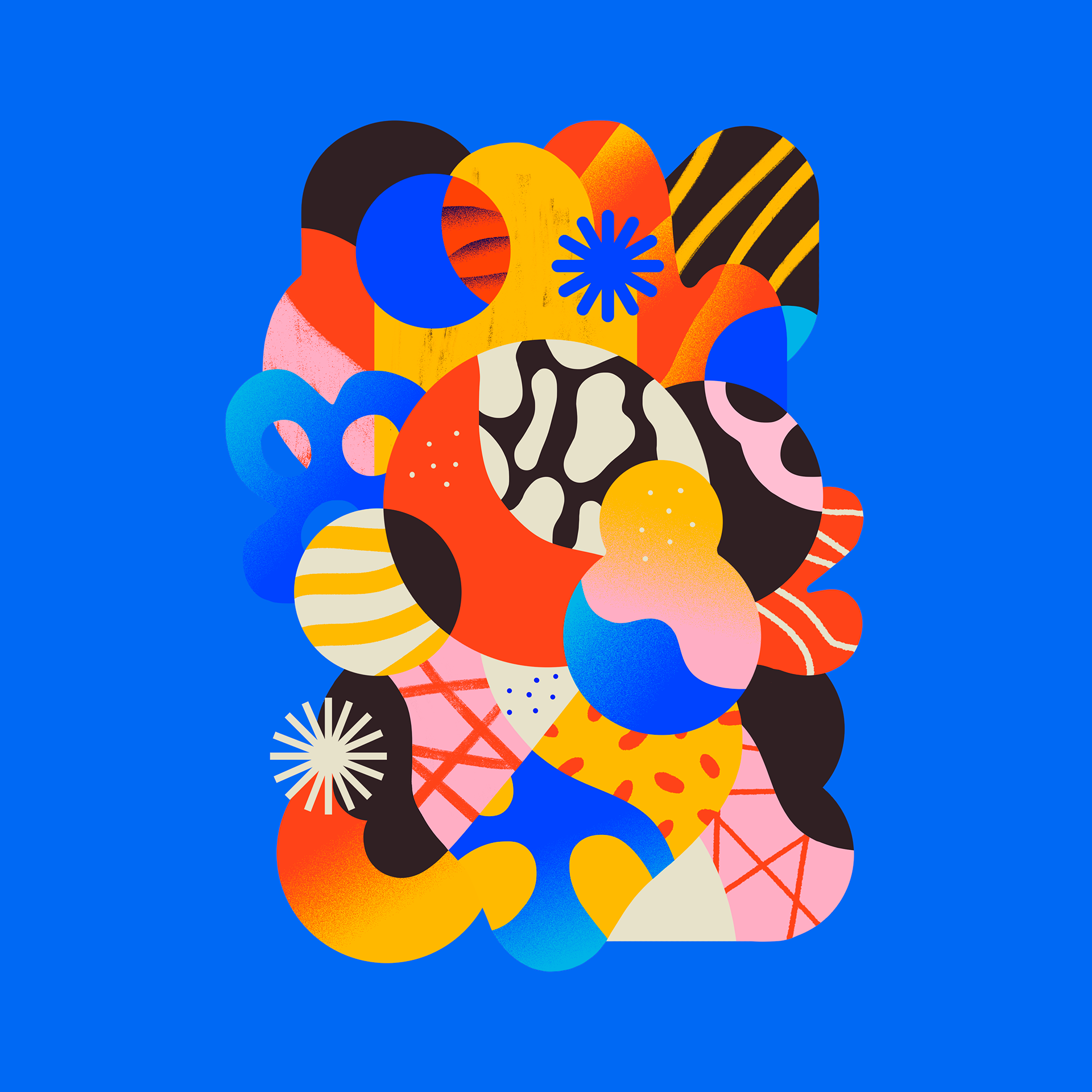 How would you describe your style with three words?
Dynamic, energetic, positive
When people would be scrolling their Instagram feed and my work happen to catch their eye, I hope that made them feel a bit happier and better. I feel like that's my purpose.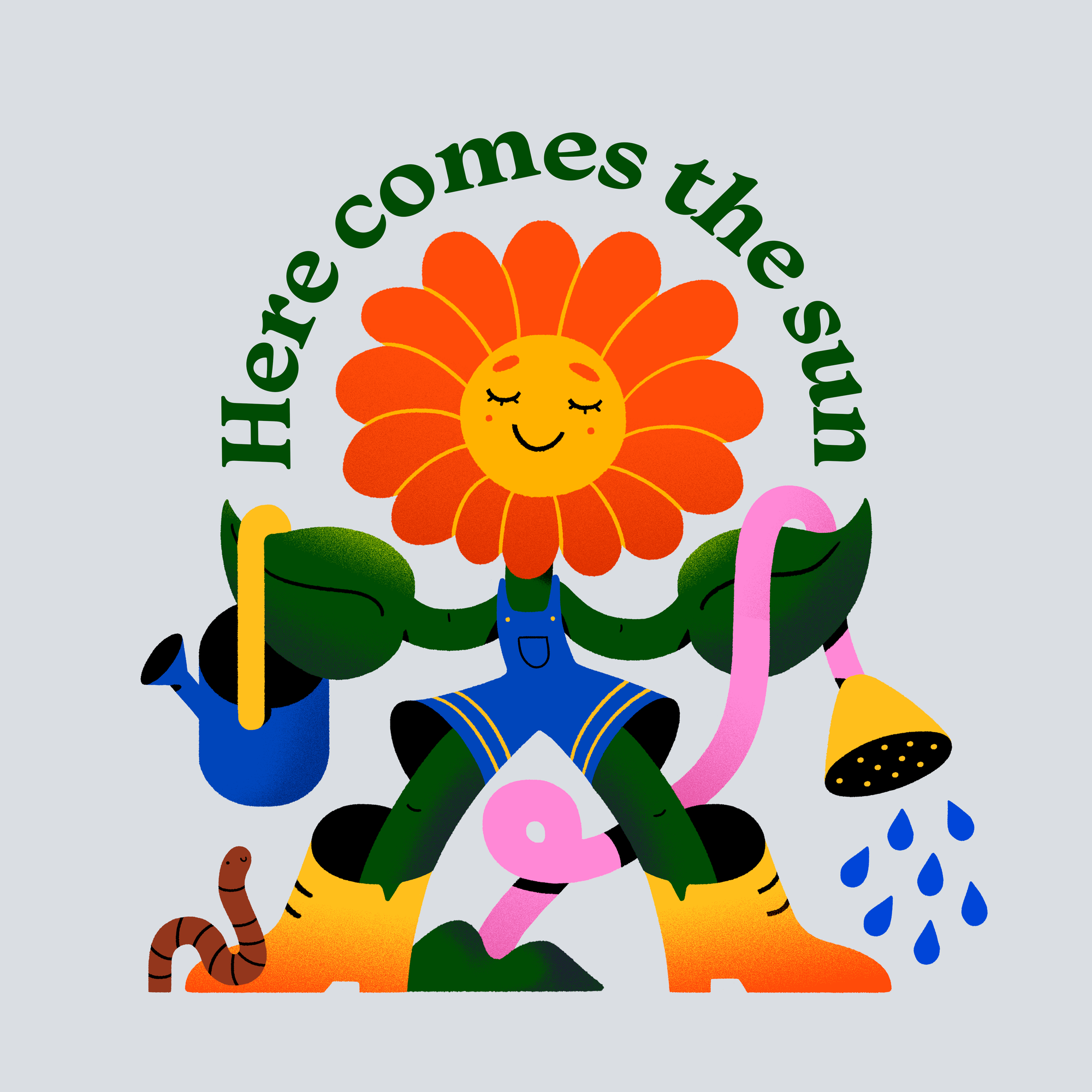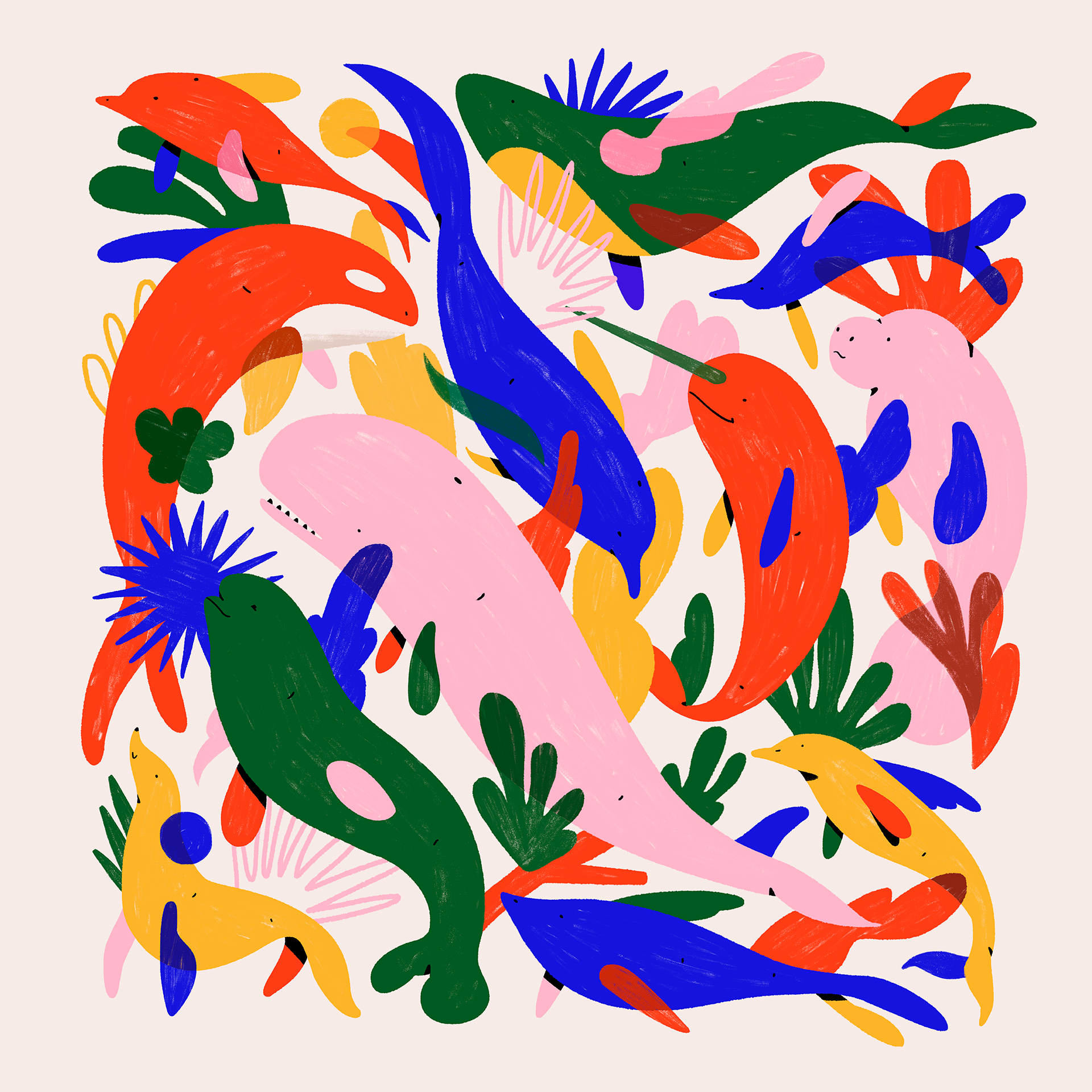 . . .
Lucas is based in São Paulo, Brazil and available for hire. Check out more of his work on his site and follow along on his Instagram.