In 2019, frustrated by their own experience at managing files, Jessica Ko (CEO) teamed up with Alex Zirbel (CTO) created a creative file manager for designers where Pinterest meets Dropbox. "Designers spent a lot of money on photo shoots because we couldn't find new things, or people would have to recreate designs," Jessica recalls her previous experience with Dropbox and Google Drive.
Playbook now serves 50,000 freelancers and creative agencies around the world and brought in new investors like Bain Capital Ventures, Elad Gil, Blank Ventures and Hyphen Capital in its Series A round, raising $18M.
Solving the pain of organizing and collaborating with design files is just the beginning In this unique moment as new perspectives and imagination are more valuable than ever, Playbook is becoming the home for illustrations, videos, memes and more, and will help creatives to license, publish, transact and otherwise realize the value of their work.
– Kevin Zhang, partner at Bain Capital Ventures
Kevin admits that he didn't see the opportunity in his first meeting with the Playbook team in 2020.
I made the mistake of passing on the seed financing, because it took me several conversations to understand that Jessica isn't focused on salesmanship, she's focused on building the best product. Playbook isn't growth hacking their sign-up rate, they are realizing a vision based on deep first-hand experience and user empathy.
Since coming out of stealth, Playbook has seen monthly users jump from 1,000 early adopters to 50,000+.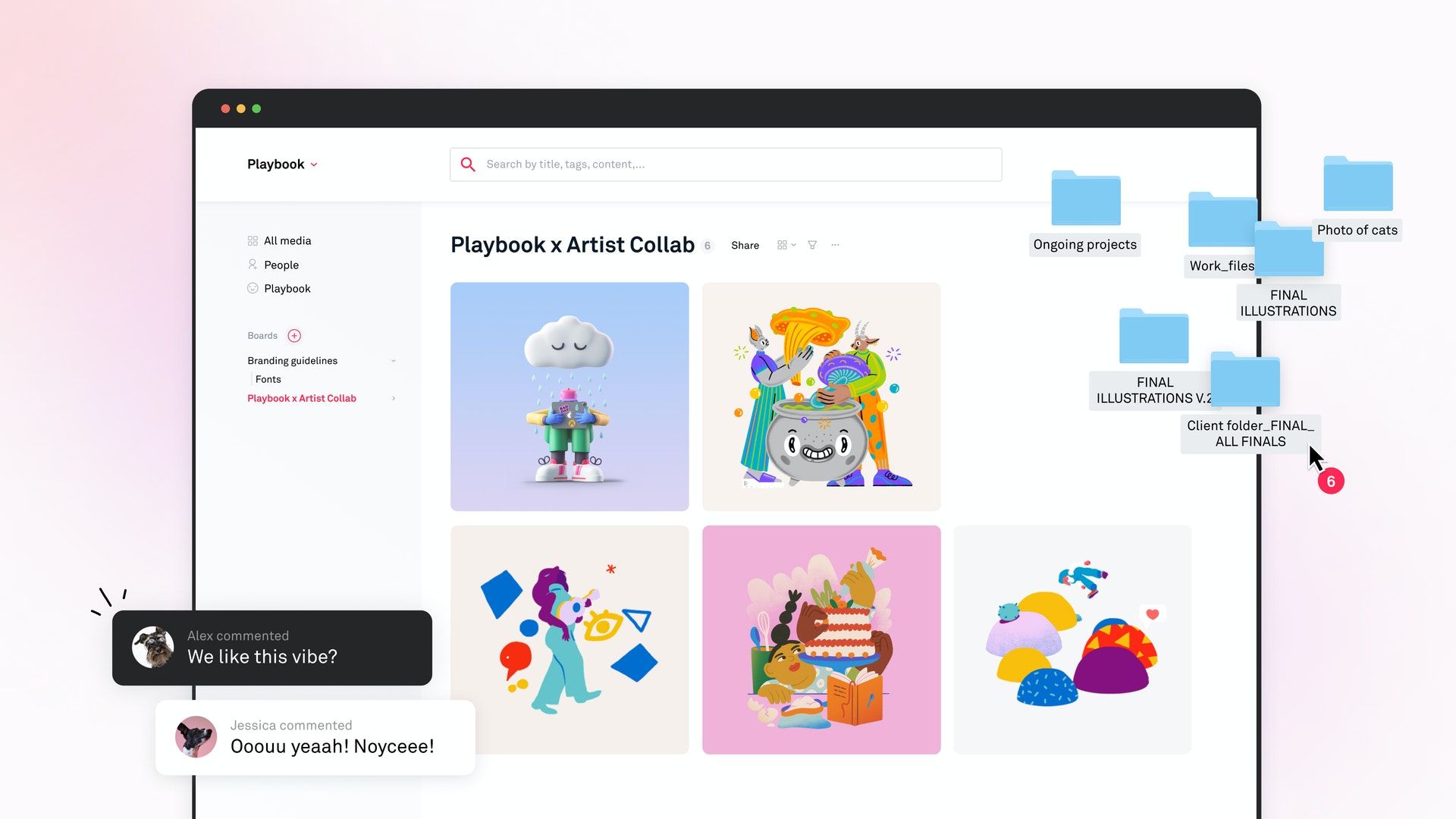 Playbook applies modern technologies like image tagging to photos and videos, turning a usually dry view of files into an expressive Pinterest-like gallery. It also adds a suite of features built just for designers, focusing on collaboration and quick sharing. Built-in publishing tools let users turn a set of assets into a live shared page with a variety of templates.
With new funding, Playbook wants to continue giving generous free storage to its large network of creators.
Because creativity should never be limited by storage size. That has always been our mission and guiding principle. Until then, we keep iterating and making the product experience amazing for our creators. Later down the road, we plan to align our monetization goal with helping our users realize value from their work.
– Jessica Ko, CEO of Playbook
Led by BCV, this round added new investors, Elad Gil, Blank Ventures, and Hyphen Capital, and continued investment from their seed investors, Founders Fund, Abstract Ventures, and Maple VC.