Berlin-based freelance illustrator Raúl Soria loves what he does—and we can't blame him, with a client list including Disney, TED, and The New Yorker. Read Raúl's insights below about changing careers, receiving compliments, and the comic book he created pre-pandemic!
---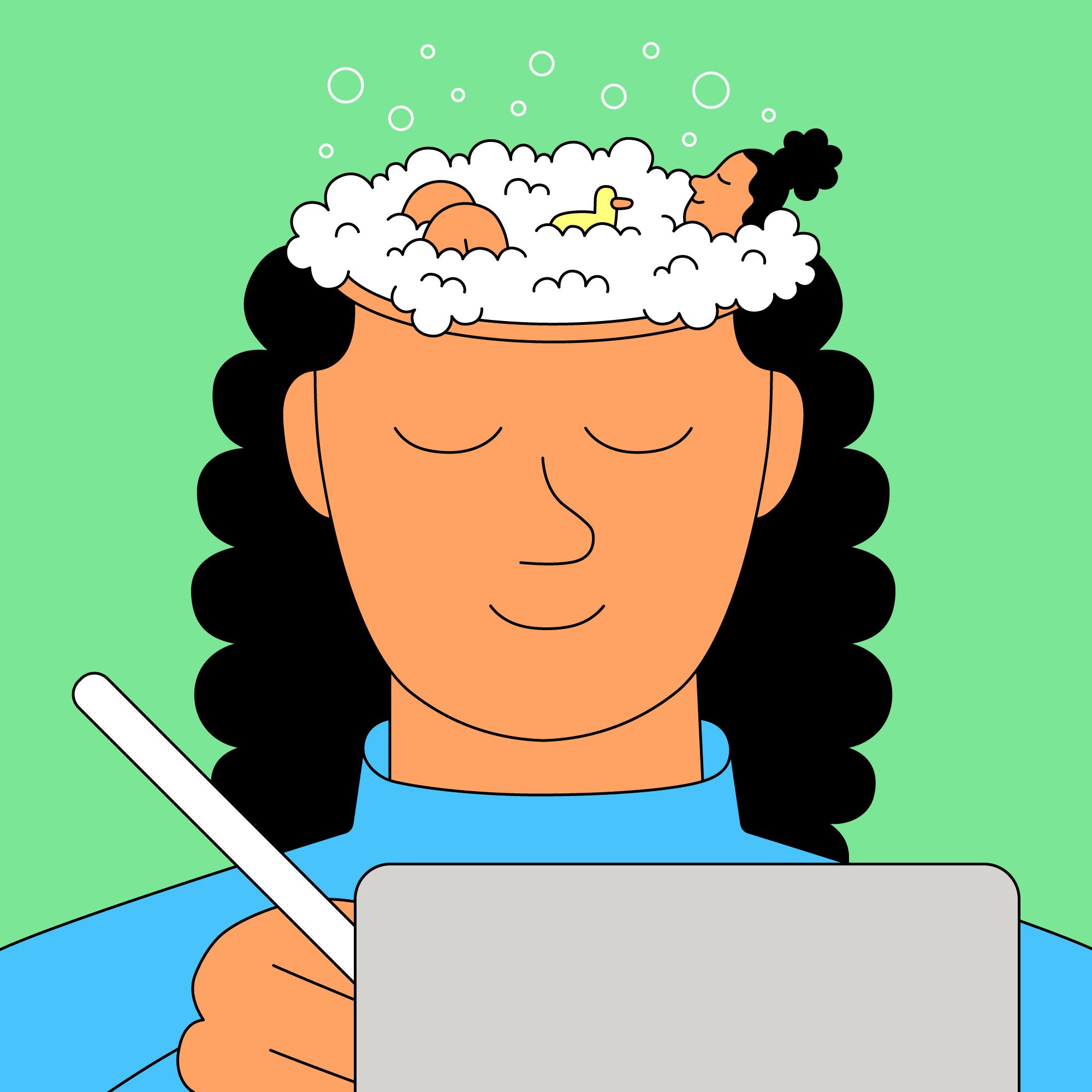 What drew you to Germany after growing up in Spain?
Well, I studied Tourism Management in Spain, so I came here in the first place in 2004 because I wanted to learn German, as I thought it was a good idea for my future as a hotel manager. But honestly, I found the tourism industry super boring, so I worked in a restaurant for a few years while I weighed my options, and I started drawing again. I used to draw when I was a kid, but then I stopped because it wasn't "cool" anymore. And then here, in Berlin, it was something you could do for a living, which I hadn't experienced in my hometown—doing something creative wasn't an option in the late 90s or early 2000s. And here, it was an option, and I actually met people who were studying Communications Design and similar things, and I thought maybe I could try that as a way of fleeing the tourism industry that I never liked. So I tried, and it worked out.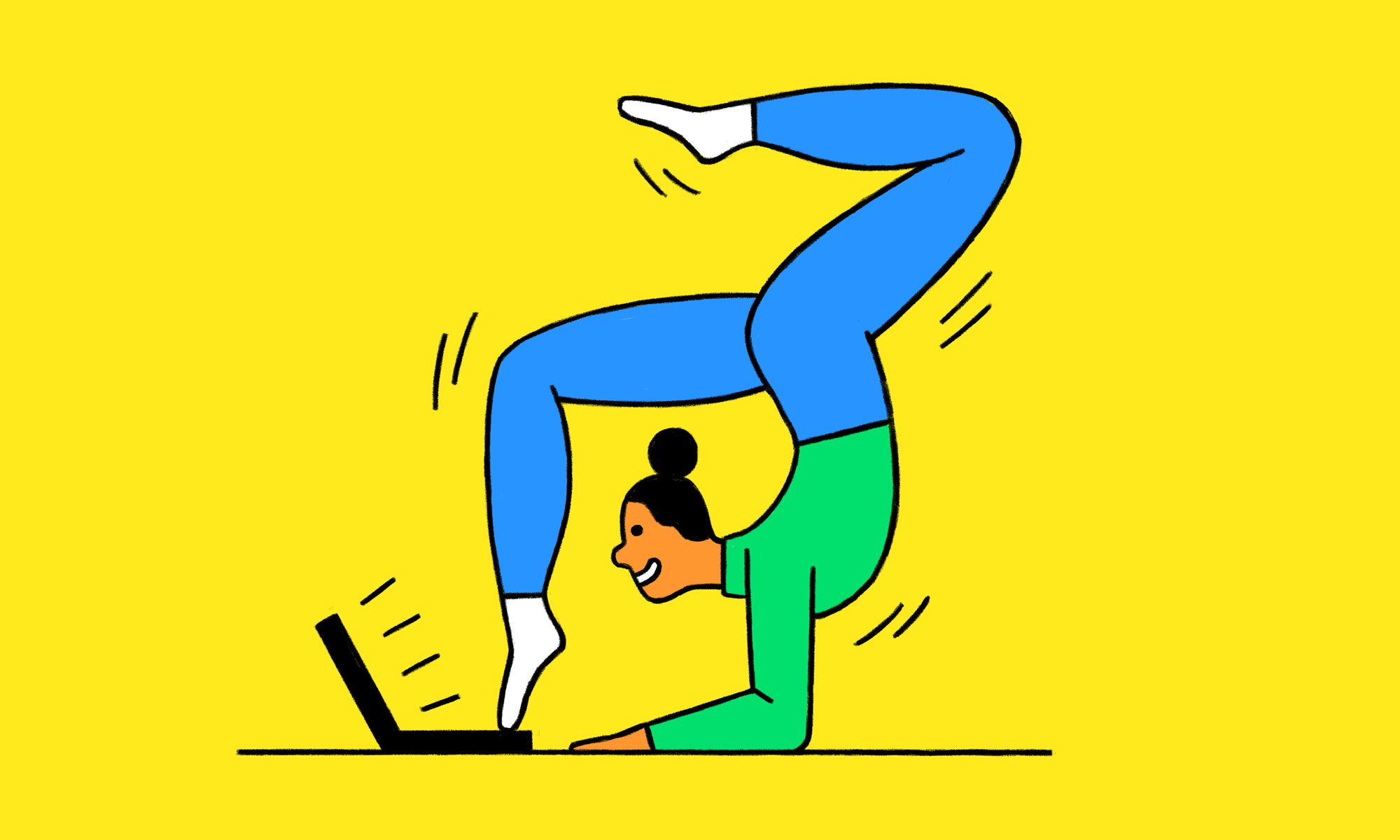 How did you pick up your style? What artists do you feel inspired by?
My style is changing all the time. Four years ago I was working with textures and without outlines, and now I'm doing flat color and outline, or I used to have very organic lines, and now I'm going straight to vector because I want to save time.
In terms of who's inspiring me right now—there's about ten whose names I don't know because I only know them through Instagram. Otherwise, one of my favorites is still Ruohan Wang, she's a friend and she's always been an inspiration, but I don't necessarily see anything of her work in my work. There's also Igor Bastidas, who does a lot of animation, and a couple of artists at my agency I like a lot—Aysha Tengiz, Jiaqi Wang, and Henri Campeã.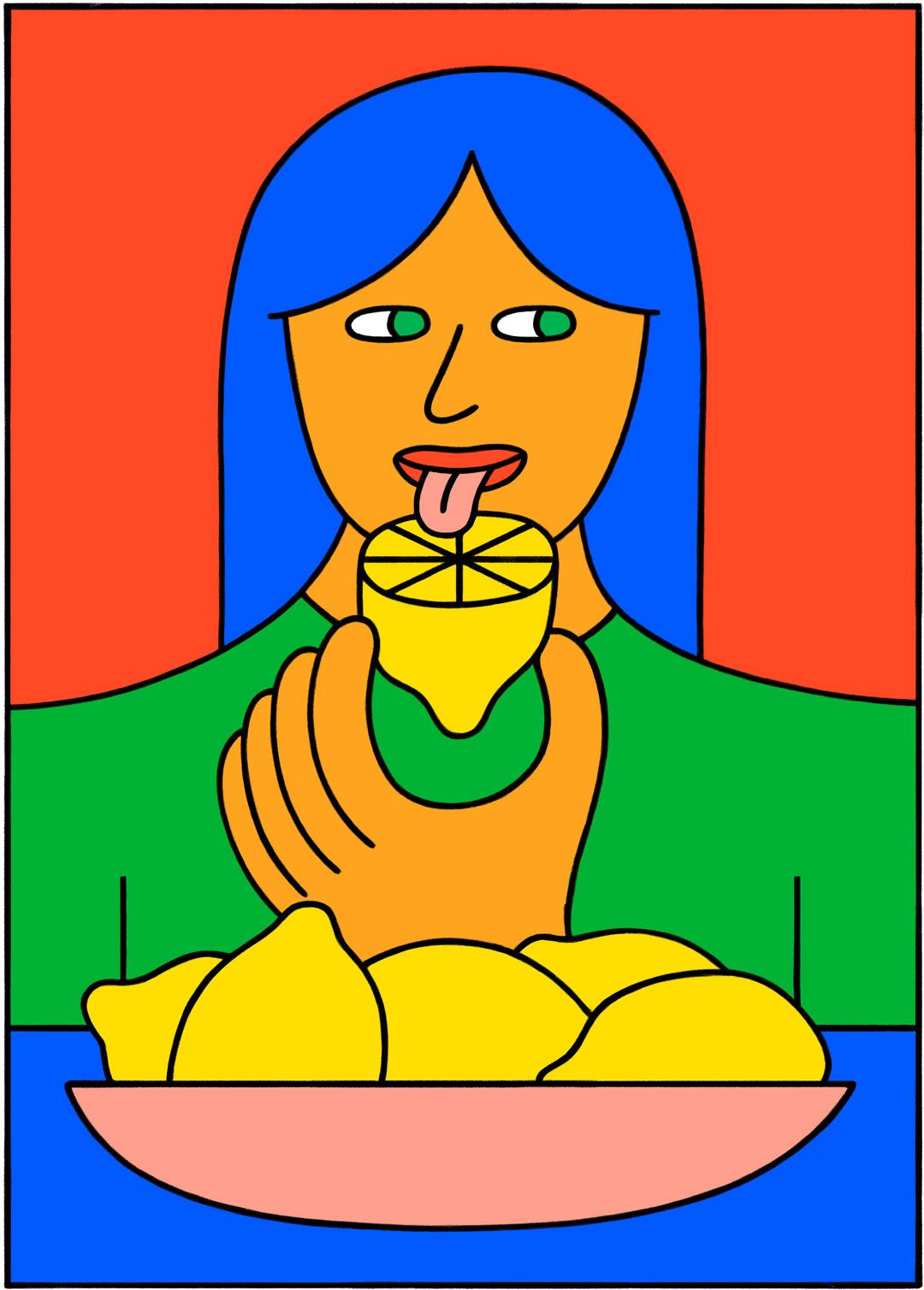 What personal projects do you have in the works?
I do very little personal stuff due to, primarily, lack of time, but when I do have time, suddenly I'm totally out of ideas because I'm, like, out of shape. It's like I don't know what to do when I don't have somebody there telling me what to do. I talk to my peers and they do a lot of personal stuff, and I get this imposter syndrome. A lot of them have tons of sketchbooks, which I've tried maybe ten times and always stop after filling maybe the first two pages. I have to do my sketches directly on a screen, because I need to have the possibility of instantaneously erasing whatever I've done.
There is something I haven't shared yet: a comic book I worked on in 2019. It's about climate change and takes place in Russia. It was supposed to be published last year as part of a bigger project, but the project got cancelled at the last minute, so now I am going to try to sell it to publishers. I have never told anybody about it, so you have the exclusive. [laughs]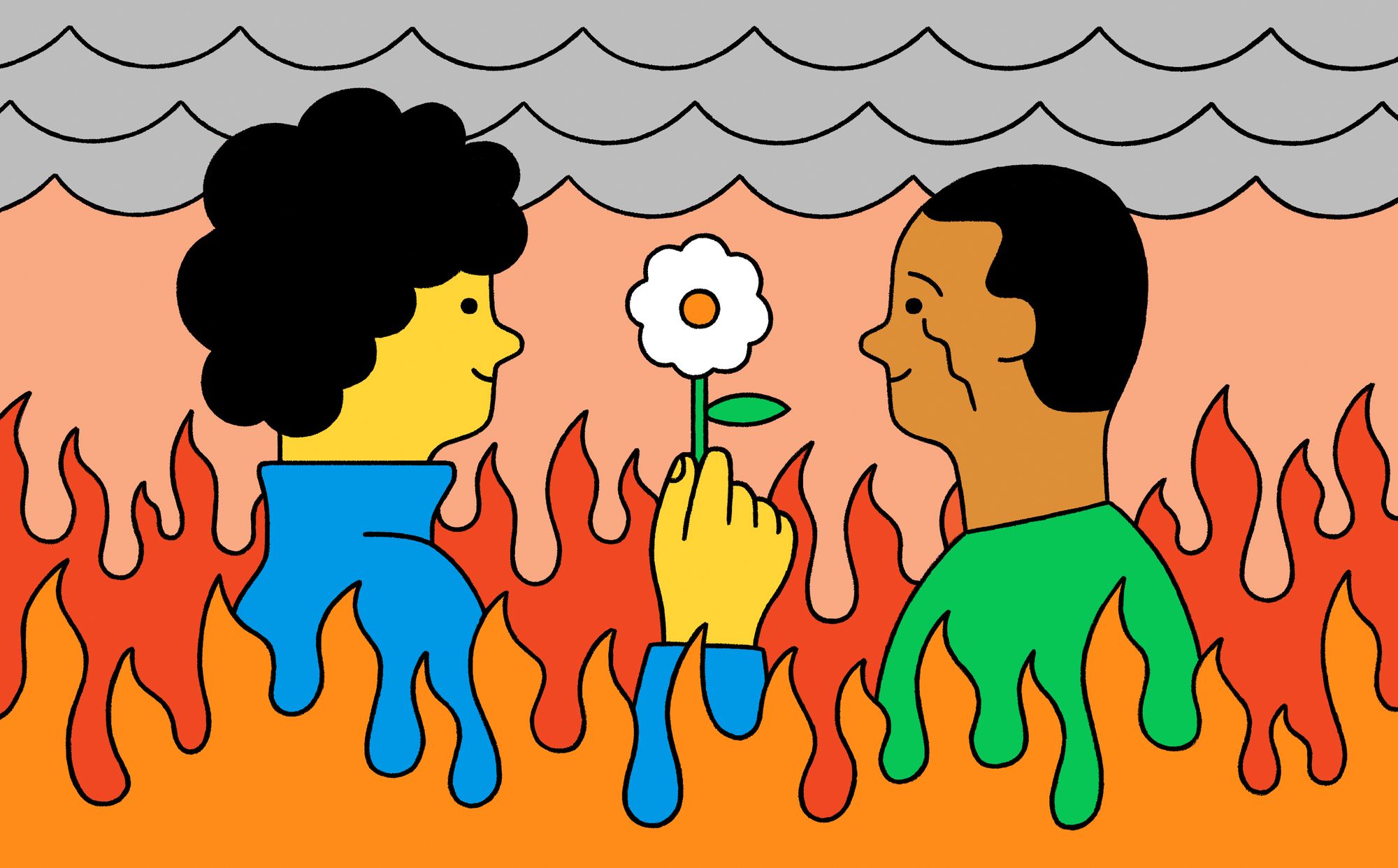 If you weren't in illustration, what do you think you'd be doing professionally?
I kind of wanted to study political science when I was younger—or philosophy, something that involves a lot of reading, writing, learning, and working with theory—but it felt nonsensical, whereas tourism made a lot of sense in Spain.
I would also like to work with dogs, like as a dog trainer. But you don't make so much money with dog training, and I have my Jack Russell Terrier who is already my main occupation.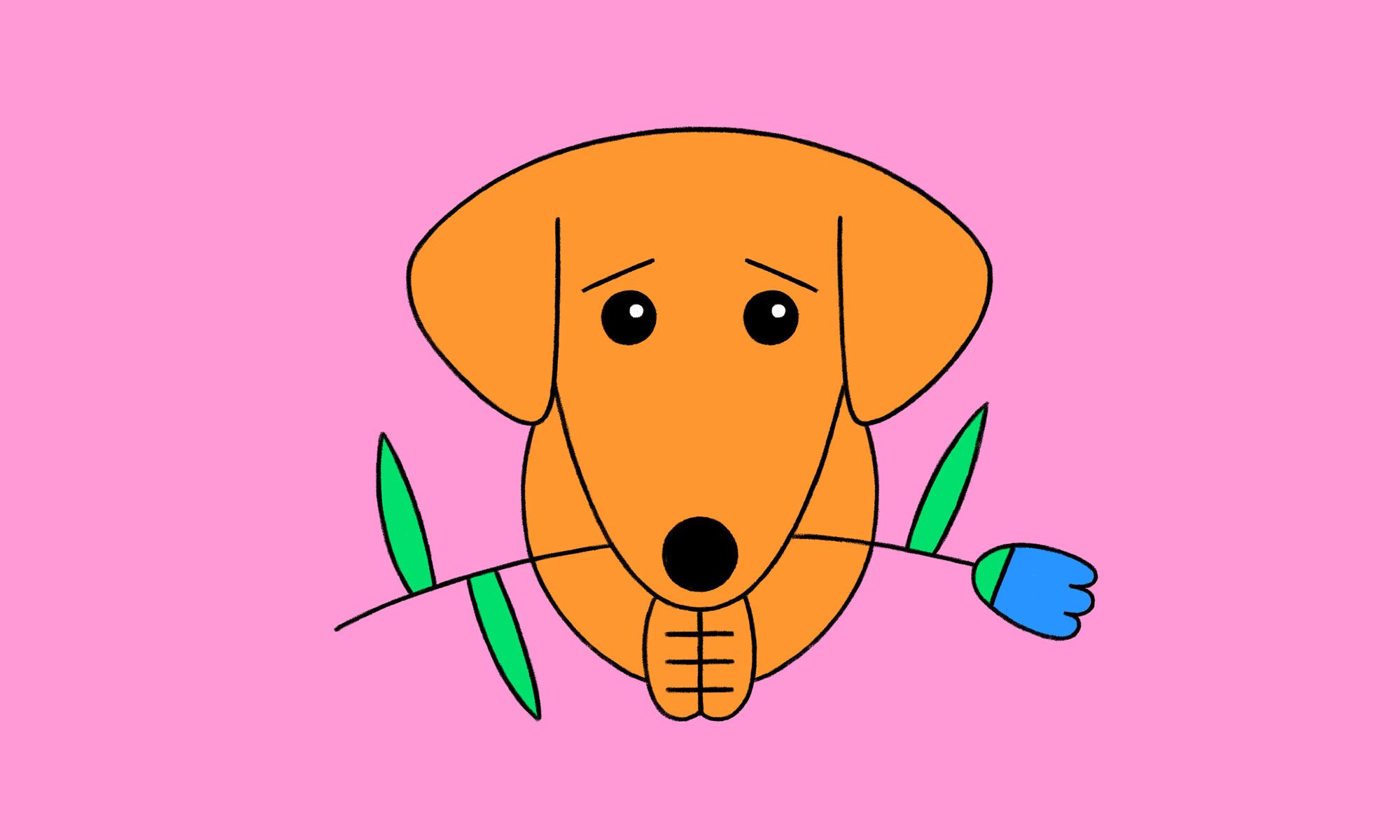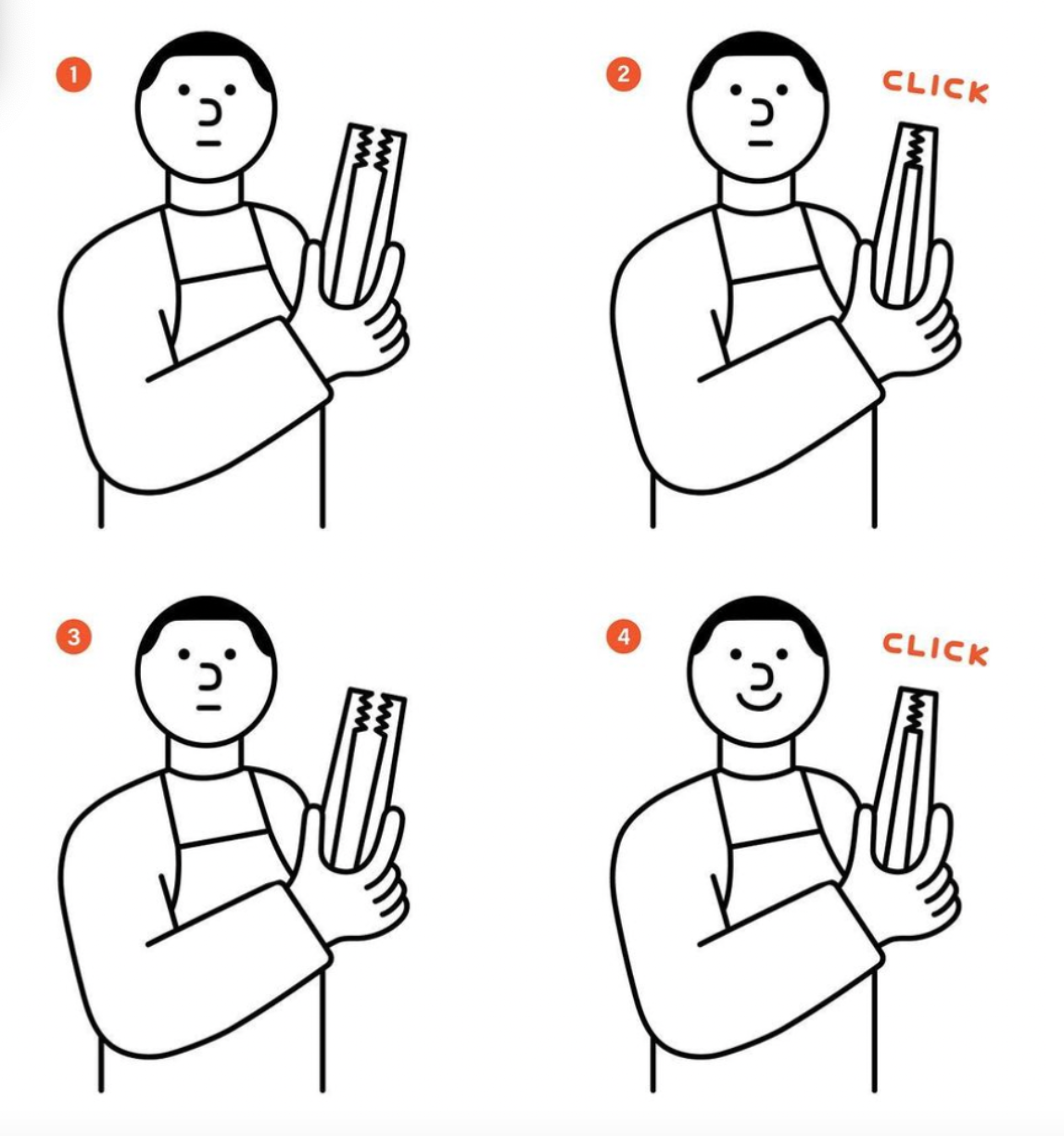 Money and clients aside, what are you passionate about illustrating?
I'd like to maybe work more for bands, for music. Some big commercial projects would be nice—I'd love to work for Nike one day. I love their brand, and I love what other illustrators have been doing for them.
What's the best compliment you've received about your work?
It's always super nice when I meet somebody who I admire a lot, and they know my work, and it's like, Oh wow, they see me as an equal. Or whenever someone tells you, Oh do you know that illustrator who does some amazing work? And then I go to Instagram and that person is following me already, and it's like, Wow, I am somebody.
---
Find more of Raúl's art on Instagram and his website.