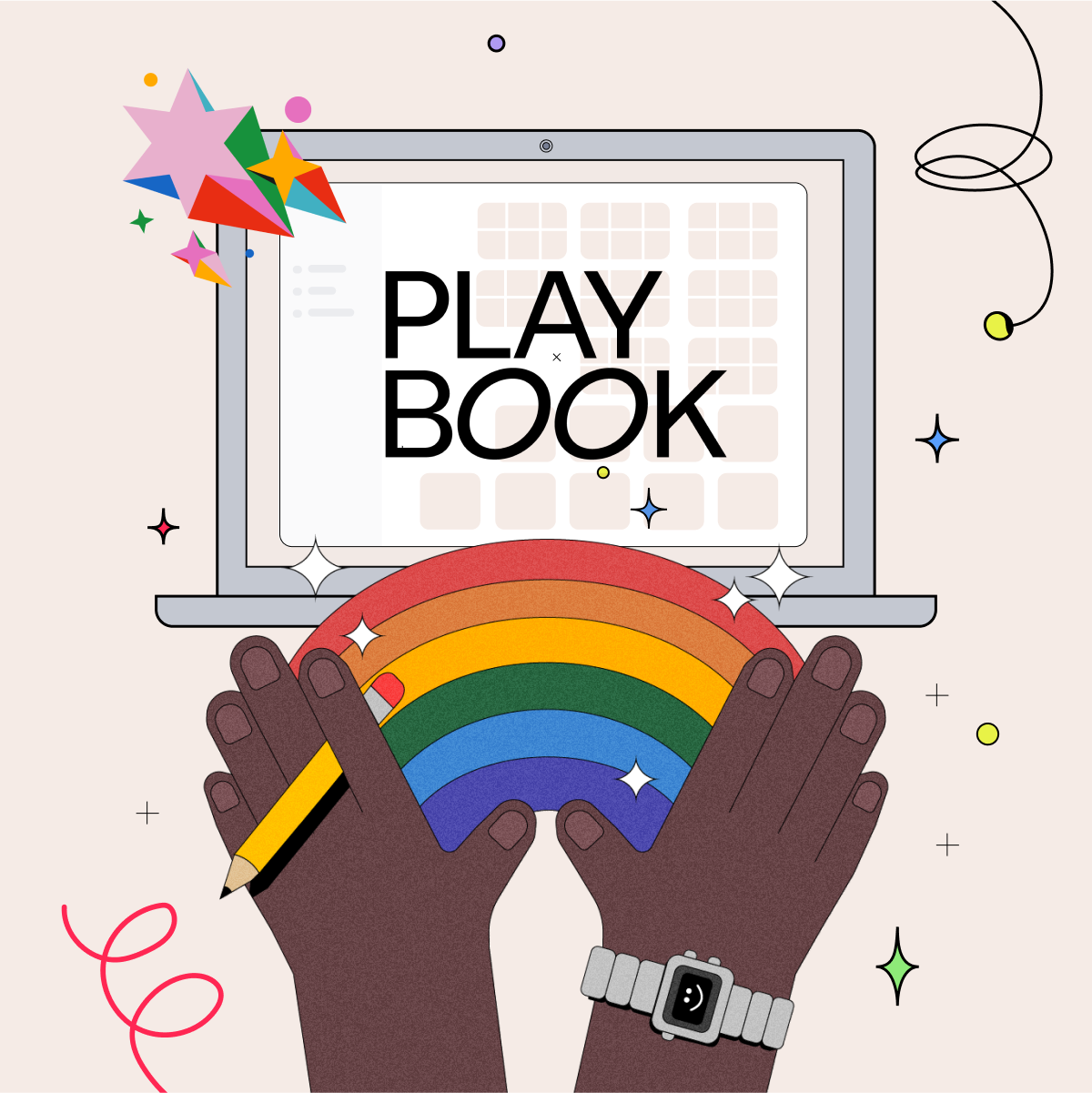 At Playbook, we understand the struggles and challenges that creatives face every day. That's why we're on a mission to revolutionize the creative process by building the next-generation collaborative space for creative files.
We're thrilled to shine the light on our latest step in that direction— the new Publish feature. Whether you're an individual creative or part of a team, this feature will streamline your file presentation and empower you to take your creative projects to the next level.
As a designer, the new Publish feature allows you to showcase your work with confidence and ease, giving you more time to focus on what really matters – your creativity.
Let's find out why this feature is so popular among designers.
What is the Publish feature?
The Publish feature is a method for presenting files to whomever you want in an organized and captivating way. From images and collaborative Google Docs, to dynamic Figma files and even notes, the Publish feature is the perfect solution for presenting your files with style and sophistication. No more cluttered or disorganized file presentation, only a seamless and professional display of your hard work.
The best part is that you can customize the feature to suit your preferences and needs. For example, when you hit 'Publish' in your Playbook board, the feature gives you a list of presentation templates to choose from: standard, gallery, and showcase. You also have the option to upload a logo and a cover image.
Finally, you get to choose if you want to make your presentation link publicly available on the web, or if you'd like to keep it private to share only with a select group of people.
Origin of the Publish feature
Playbook has always had the Publish feature, however, the older version lacked some capabilities that would elevate presentations and give creatives more control over their work. So, between September and October 2022, the Playbook team decided to revamp the feature, and release a new and improved version.
The result? A feature that allows for a visually stunning display of your work, complete with new elements like watermarking, password protection, and the ability to add your own logo image. The feature is already a hit with the Playbook community, and designers particularly love it.
The feature's positive reception
The Playbook community is especially impressed with the newfound power and flexibility of the Publish feature. They love how polished it makes their work look before clients, potential employers, and even team members, all without any setup hassles.
Sheila Streetman, one of Playbook's customers and community members, has shared how much she loves the feature, "I love the Publish feature!" She adds, "With one little click, I can choose a template (I have one that I like best), then select "Publish to Web," and there's all your fancy stuff ready to go."
Andrea, Playbook's Community Manager, was heartened by the experience of Jen Palmer, a Playbook customer, who reminded her of how much she values the Publish feature herself. Like a lot of creatives, Jen has struggled to organize her work. But, thanks to Playbook, she now has a place to put her thoughts together and see her work as if it were laid out in front of her.
Upping your creative game with the Publish feature
As Andrea points out, "The Publish feature is especially perfect for a client gallery."
We also see the feature as a stepping stone for designers. If a designer doesn't have a lot of experience with Webflow or WordPress, they can use the Publish feature to show off their work. Andrea herself has used the feature to showcase her freelance work; it highlights her work beautifully without detracting from or overshadowing it.
Since she is always jumping onto the next project, Andrea doesn't get a lot of time to organize her work. This is where the Publish feature shines, simplifying her file organization while maintaining the elegance of her work. Plus, the feature's efficiency and creative options mean she has more time to focus on actually creating her work. Andrea has benefited greatly from the Publish feature, and she can only imagine how much better the overall file storage experience would be if every file storage system included a similar feature.
The Publish feature is one of several that Playbook is developing for its users. The team is hard at work, and other exciting features that Playbook has in the pipeline include note-text assets, which will allow users to create notes and add them alongside files.
With a lot more growth in our future, we're excited to see our features grow and evolve to become even more useful to the Playbook community. Ready to experience a new level of efficiency and bring your creative vision to life with Playbook? Sign up for free to witness the magic yourself!