The tools for keeping track of creative work haven't gotten an update since Dropbox launched. You wouldn't expect the creative process to involve hours of digging through folders and files, but it does, and we're here to change that.
Whether you're a designer, marketer, photographer, or artist, your tools should help you stay in flow. Your current and past work should be right at your fingertips, and it should be a snap to bring in collaborators or share your projects with the world.
We're looking for a senior infrastructure-focused engineer (5+ years of experience) to join our early team. As a core member of our team, you will have significant ownership over projects like core performance, visual search, large scale data sync, and much, much more. We're looking for folks who can take our product to the next level of stability and speed.
📍 San Francisco or remote (US timezones +/- 1 hour)
Apply by emailing [email protected].
---
About the role
We're looking for an infrastructure and scaling specialist with 5+ years of experience. We've gone from a few hundred to 10,000 users over the last year, and we're just getting started.
Our ideal candidate has helped scale web applications to hundreds of thousands of users, has a pragmatic mindset, and loves working with a fast-moving team. Think "systems architect who likes to roll up their sleeves and ship."
The traditional interview process doesn't work the best for everyone. Our process consists of a technical screen followed by interviews or working on a small, paid project with us.
Bonus points for...
Database performance optimization skills (we use Postgres)
Ruby on Rails experience
Ability to deeply diagnose performance bottlenecks
Experience with large-scale data processing systems
Benefits
Early-employee equity
Work when and where you're most productive
Medical, dental, vision insurance
Unlimited paid time off
Paid parental leave
New laptop and budget for your work setup
---
More about Playbook
Playbook is a visual cloud storage platform that's built to fit your creative workflow.
What if you could:
Search your team's reference material as easily as Google Photos?
Find inspiration from past work as easily as skimming through Pinterest?
Never see a file named Doc_v4_final_FINAL.pdf again?
The same creative processes apply to a huge range of roles. Playbook is for designers, marketers, photographers, artists, and anybody working with visual media. Just glance at our community page to see the breadth of work: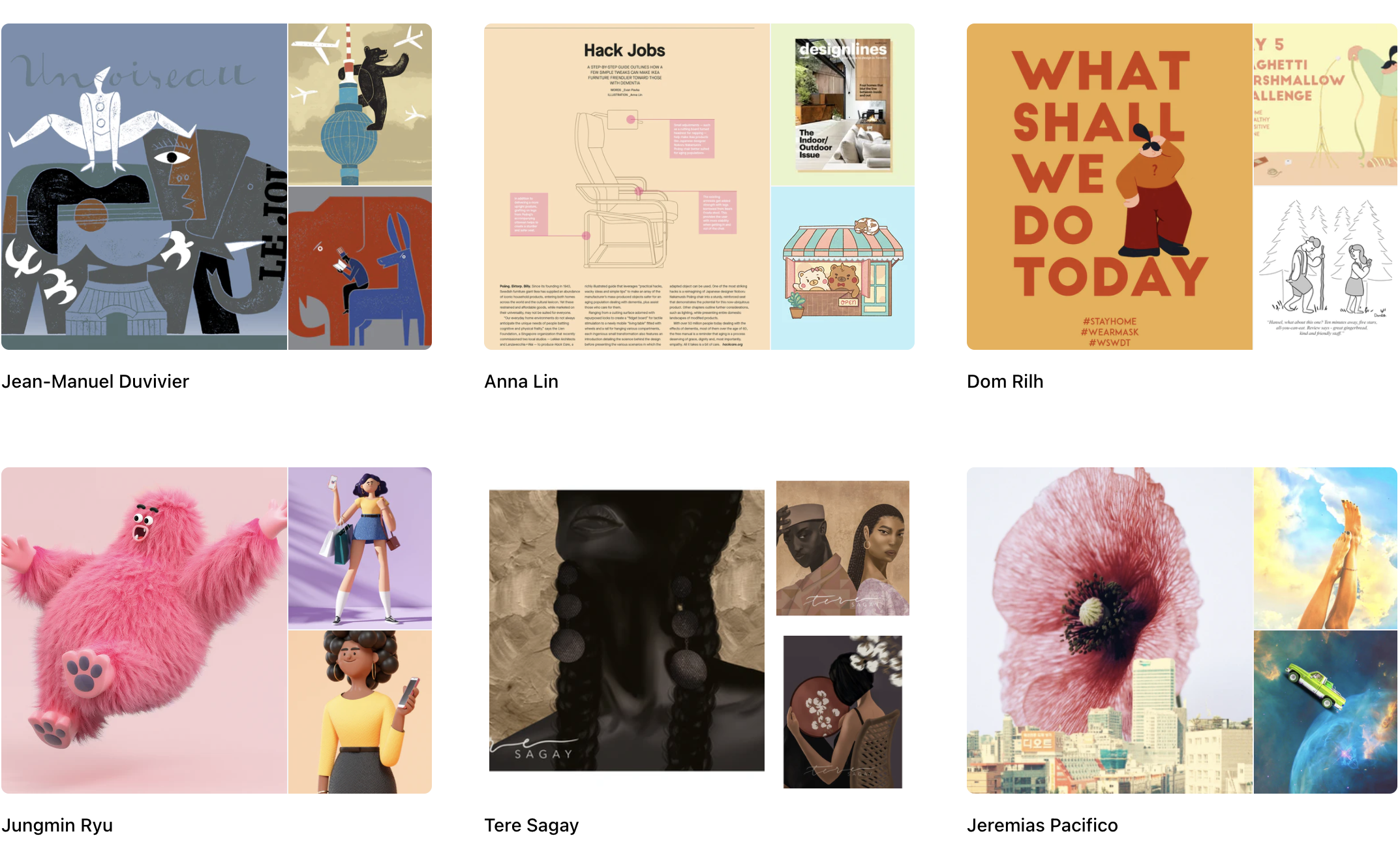 Over the last year we've grown from a few hundred users to over 10,000, and we're looking to expand our team to help us get to the next level.
We're a team of 8, bringing together experience from companies like Google, Opendoor, and Disney. Half of us are based in San Francisco and half work remotely (in US timezones +/- 1 hour).
---
Playbook culture
Less cult building, more product building. We don't want a company mission that sounds like propaganda, nor do we want company values the founders don't actually live by. We're all about maker culture. We experiment and share results quickly, embrace failures and imperfection and enjoy the process of building something extraordinary.
We care deeply about the personal growth of every team member. We've seen too many people end up trapped moving through the ranks, or losing their sense of purpose once they stopped feeling challenged in their jobs. Instead, we will make it our mission to help you become the best in the world at what you do. We will support you in new roles (even if you're trying something you weren't hired for), and we will be your strongest allies for the rest of your career.
We love freedom and we believe it's necessary for creativity. After we left our jobs, we tried various routines to find a more productive and healthier version of ourselves. Most people don't have the luxury to take time off work to find theirs. So while our company is small, we want to cultivate an exploratory environment. Working from home, fewer days per week, or at unusual hours are all on the table.
We aim to build a profitable and sustainable business that will last many years. We're serious about delivering a great experience to our customers, staying competitive, and becoming a leader in our industry. With the right people, we believe we can both build a successful business and enjoy this journey together for many years to come.
---
We're excited to chat! Apply by emailing [email protected].