Thanks for using and trusting Playbook as your creative storage. The world is moving fast with AI technology, and the future looks uncertain if you're an artist. We understand that the last thing you want to think about is how protected your work and files are in Playbook.
Playbook's main goal is and always has been to uplift and support you, and never compromise your privacy or intellectual property. Playbook does not or plan to use, sell your data or art to third-party organizations, including AI services.
In addition to this, we're excited to tell you about a number of ways Playbook supports our artist community in terms of privacy and ownership! Here's what we do to actively protect artists from any kind of misuse of your work inside Playbook.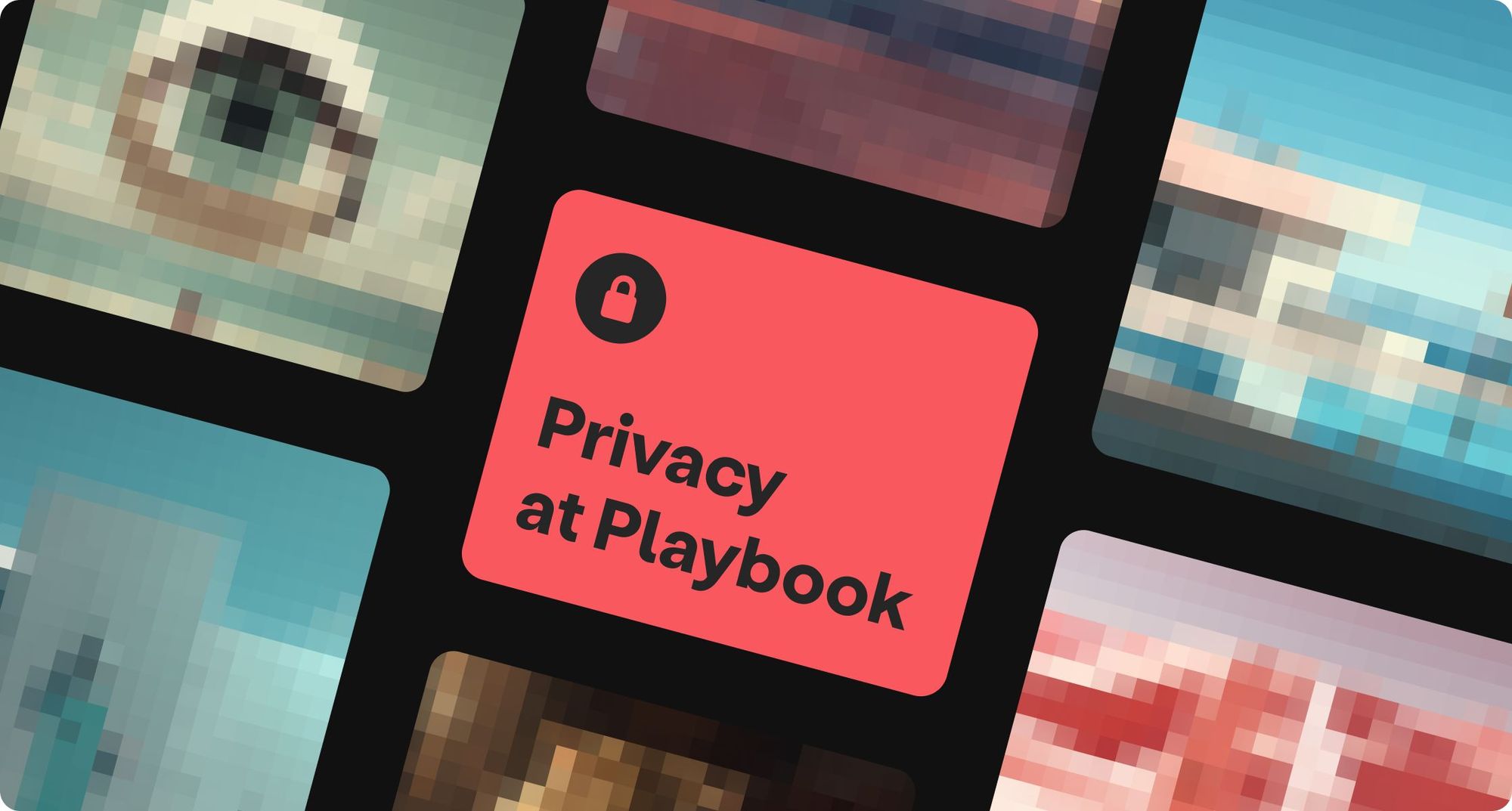 How Playbook protects you: Private until you choose to share
Your work and files are private to you and your team until you choose to share them using our invite and sharing features. Playbook's default sharing is always private so you're in full control of how your files are being shared.
How Playbook protects you: Playbook Licensing
We've developed a native licensing feature, so when you share work externally, you can mark it as copyrighted by you. This alone doesn't stop others from abusing your copyright outside of Playbook, but it's a first step, and in the future we can extend this system to automatically detect copyright violations and protect our community. Here's how to copyright your work or create licensing terms on the fly.

How Playbook protects you: No web crawler
Shared or published assets and boards from Playbook will not get indexed by Google or any web crawlers. No web crawler means no AI can access your files in Playbook. More on this below.
How Playbook protects you: No generative AI training
AI models such as Midjourney and Stable Diffusion have been trained on large datasets of scraped images from the internet, many of which are copyrighted. Sadly, many artists have discovered that their art pieces were used in training data without their consent. Not letting web crawler access your work means no AI can scape your files stored in Playbook. Your work is safe from AI in Playbook.
Never lose your files in our secure data storage and infrastructure
When you upload files to Playbook, they're stored securely in Google Cloud, our third party trusted infrastructure. We keep a backup of all files with a 45-day retention.
At Playbook, we're passionate about helping artists and designers create their best work. That's why we offer 4TB of free storage to all artists and designers, so you can never run out of space. We're constantly adding new features to help you protect your work as more and more artists add Playbook to their creative workflow.
Thanks as ever to our community for all your support. Tell us if you'd like to learn more or suggest ways to improve our service — we're all ears!
Playbook Team