Are you a KPOP stan with a passion for art? We're thrilled to invite you to our month long KPOP Fan Art Showcase 2023, where we celebrate the incredible connection between music and art!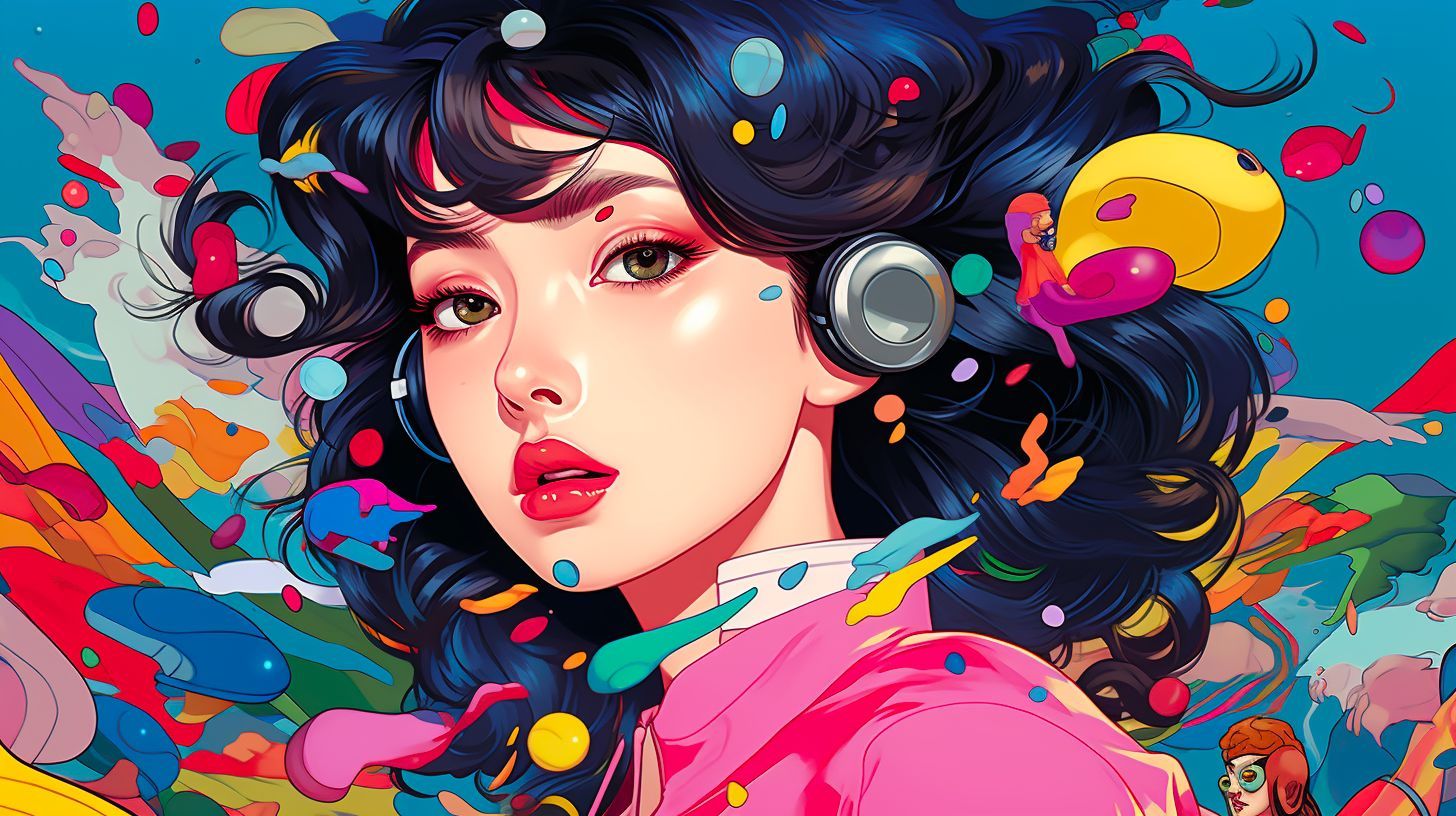 🌈 Decorate a board with your KPOP idols
A board should have at least TWO of your original artwork along with a minimum of 6-10 high resolution images (fan art, inspiration, or any other visual elements)
One (1) board entry per participant
Photos, or any other artwork that's not yours require attribution, or giving credit to the licensor.
💰 Best decoration prizes
1st Place: $1000
2nd Place: $800
3rd Place: $500
📌 Important dates
Open for entries on Sept. 12, 2023
Close for entries on October 11, 2023 @11:59PM EST
Voting ends on October 13, 2023 @11:59 pm EST
Winners announced October 18, 2023
👀 Why participate?
Show love: Showcase your love for your favorite idols and groups with your stunning collection to the world.
Win exciting prizes: Get cash prizes and lots of perks for the best decoration winners!
Connect with other fans: Join a community of fellow KPOP fans and artists from all around the world.
🚀 Get started
Watch the tutorial here.
Here's how:
1. Click on Share from your board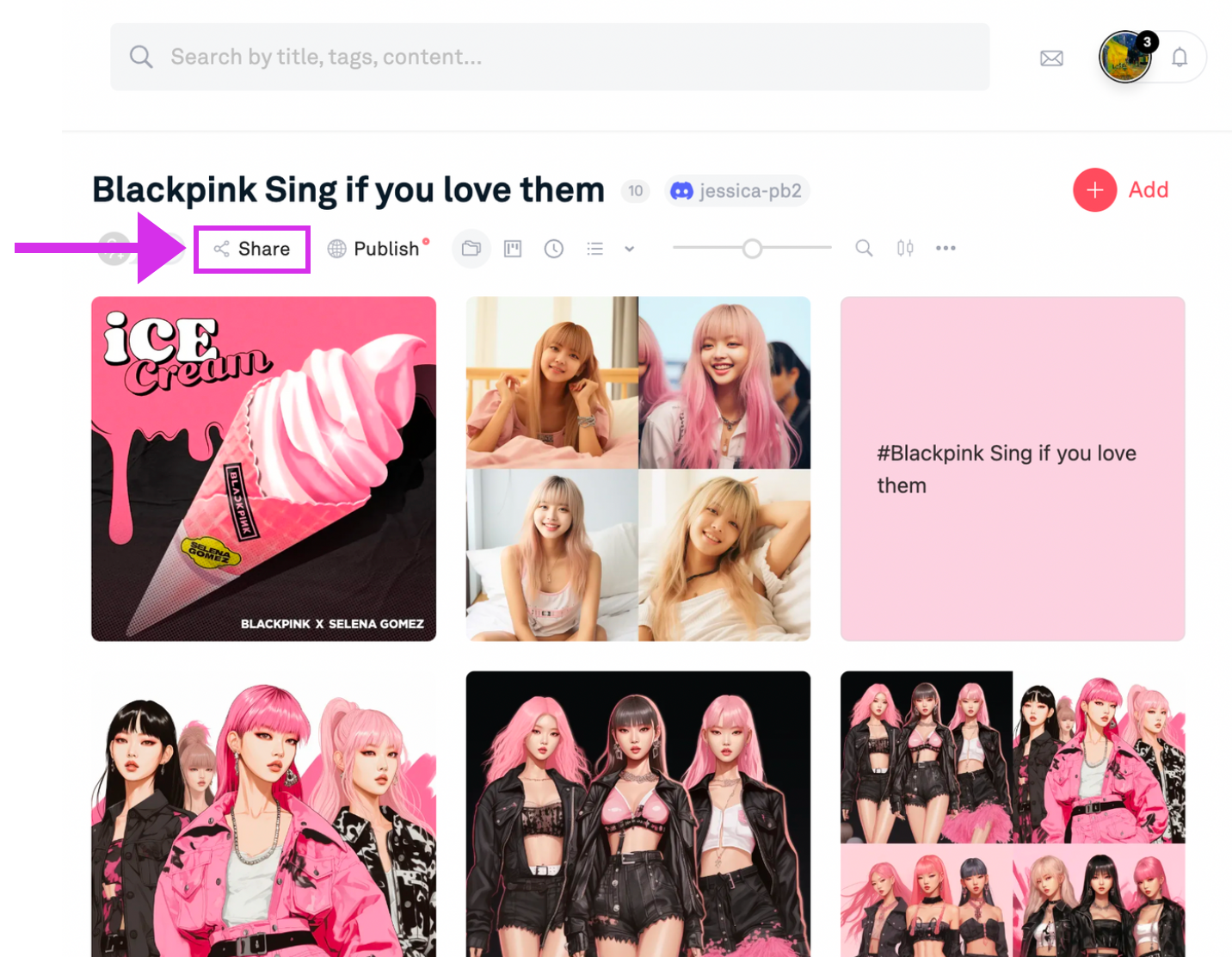 2. Turn on Share link under Share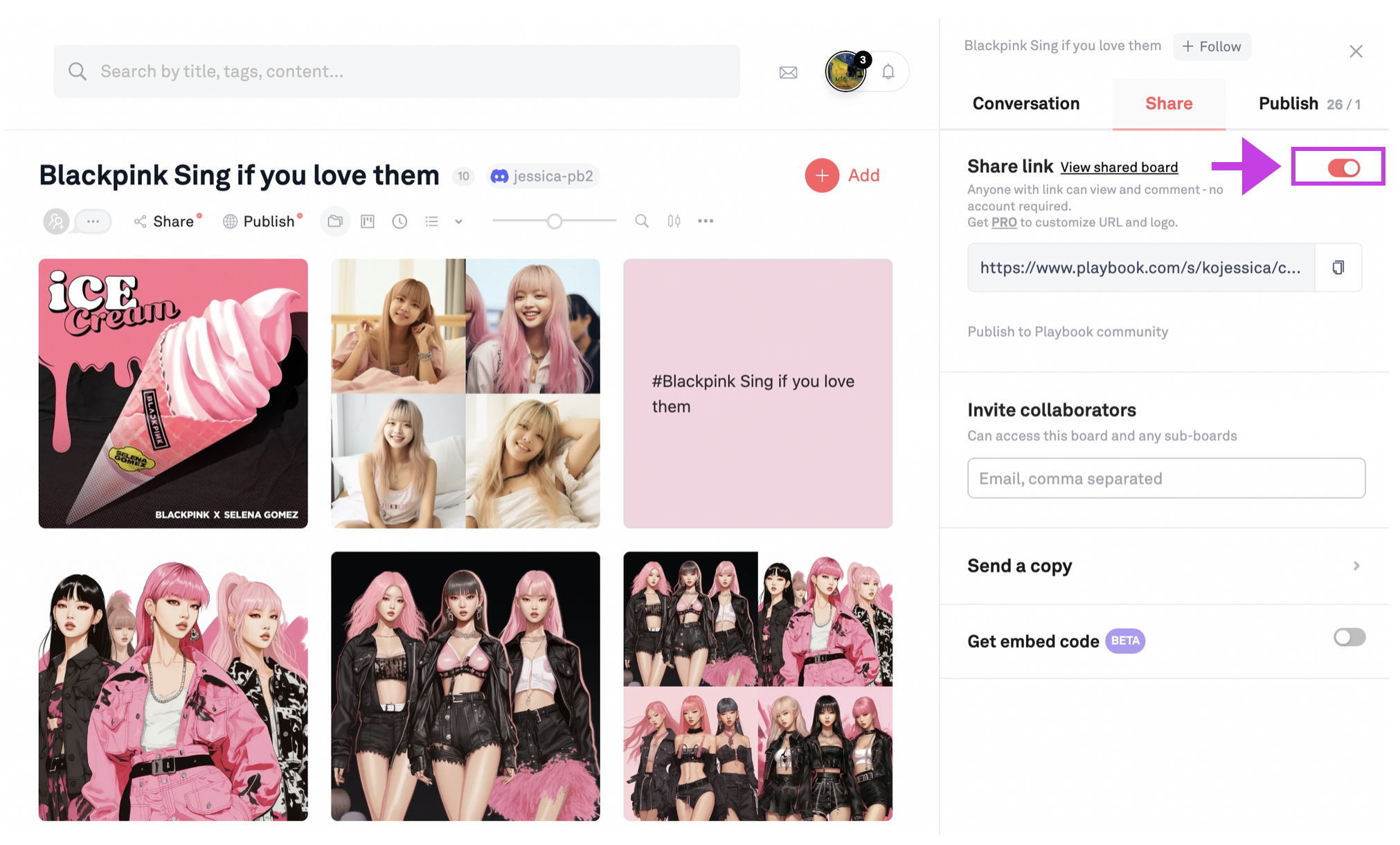 3. Click on Publish to Playbook community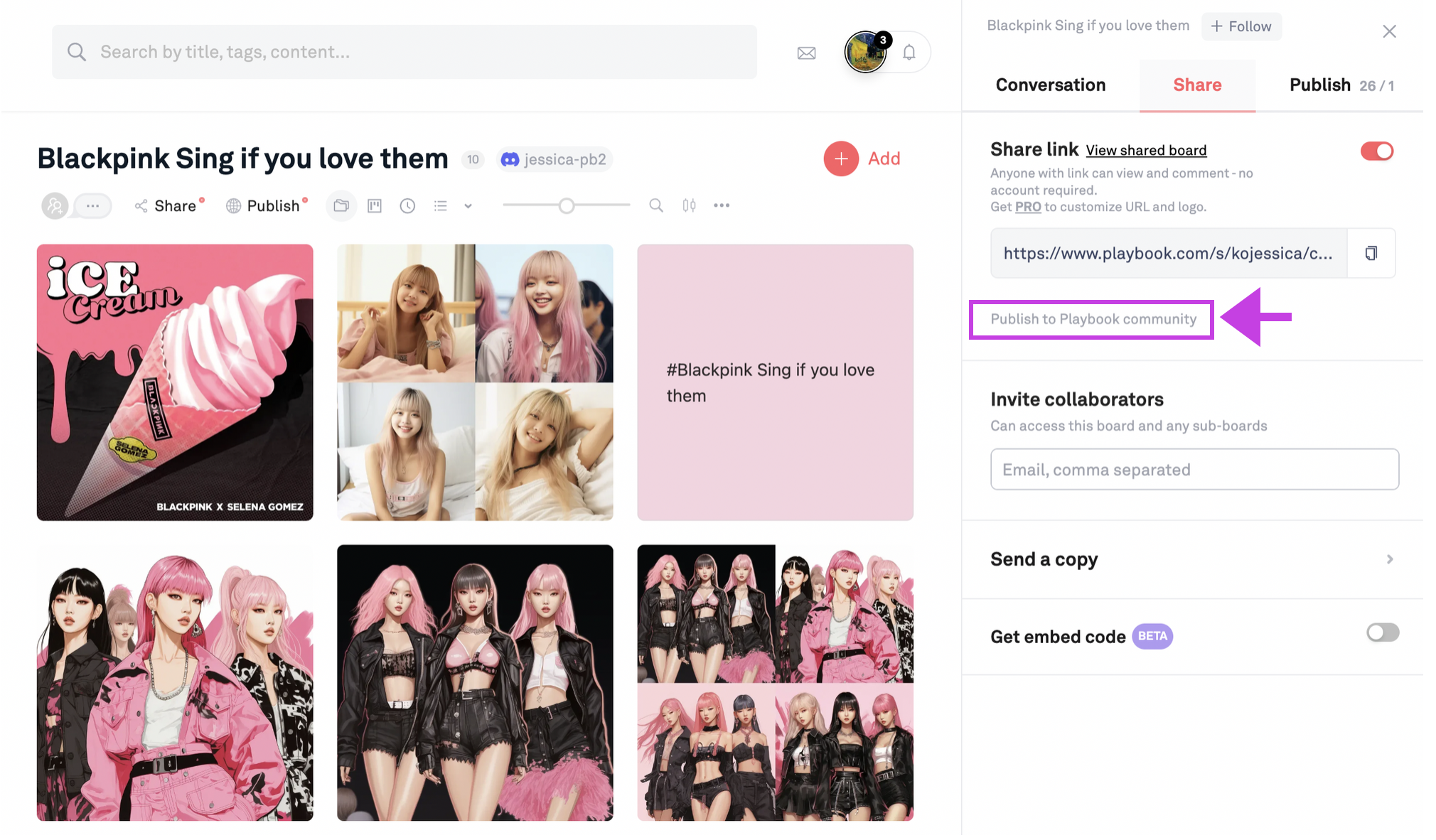 4. Type in kpopfanart in the Event code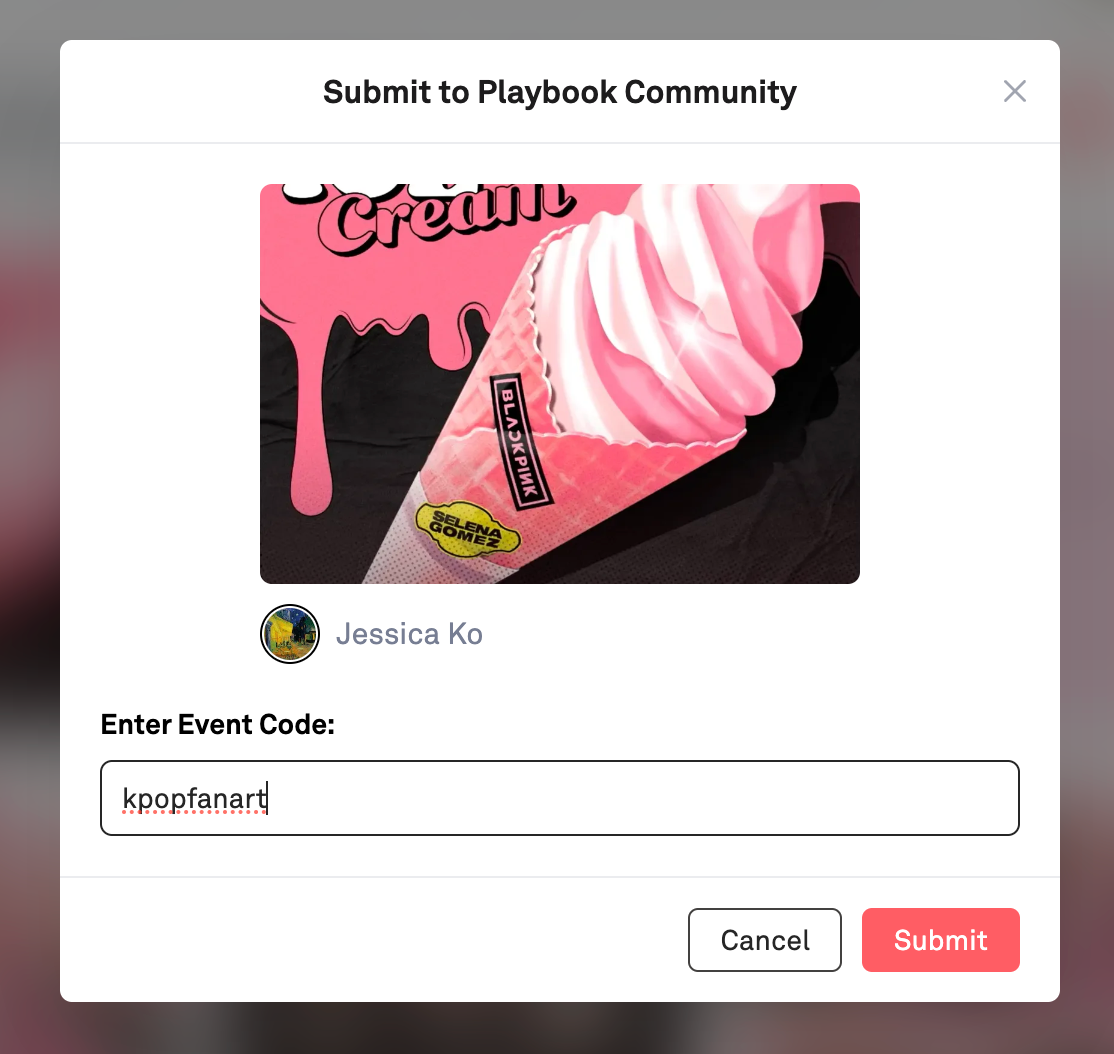 5. Done! You'll hear back within 24-48 business hours. After that, check our your submission on our community page. Tip: You can still update your board after submitted.
Your submission constitutes your acceptance of the competition's rules.
🌟🌟🌟
Happy creatin'!
---
FAQ
What is Playbook?
Playbook is a cloud storage made for creative files. Playbook stores, automatically tags, and organizes your visual assets to make it super easy for you or your team to browse and find what they want.
Why is Playbook doing this competition?
Through this competition, we aim to celebrate creativity of KPOP fans while providing a platform for artists to showcase their talents. We want to foster a sense of community, where KPOP fans and artists can come together to express their love for this vibrant music and culture.
Who is eligible?
Are you at least 18? Are you creative? If the answers are yes & yes, you're eligible to enter the competition.
How many submissions can I enter?
You may enter 1 submission, and can submit unlimited number of images/videos per submission.
Do I have to include process images/videos?
It is not required, but we highly encourage you to show off your creative journey behind the scenes. Trust us, it can seriously make your submissions pop in front of our judges!
How is the competition judged?
Please see the Judging section of the Official rules page for details about how the competition is judged.
Do public votes decide the winners?
No, public votes don't directly decide the winners. However, they can influence our judges' decisions and play a vital role in the final outcome.